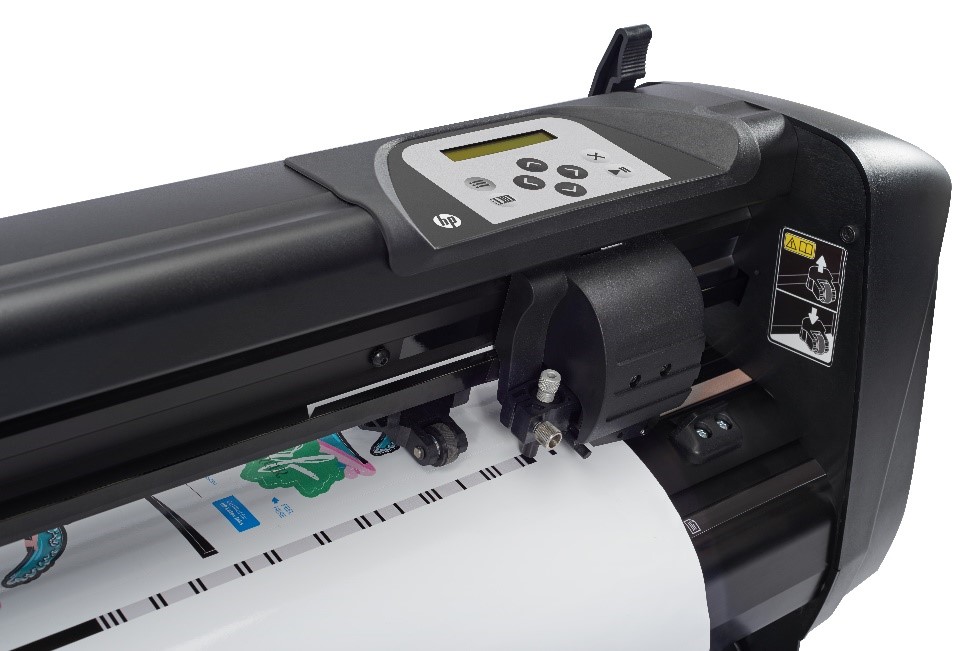 The HP Barcode is automatically included from HP FlexiPRINT and CUT Software, no additional programs are needed. The barcode is printed, and the HP Cutter reads it before cutting.
The barcode contains the cutting data for each specific job, so each barcode is unique.
These are the main advantages provided by the HP Barcode:
From October 2017, the HP Barcode will be black and yellow, instead of black and grey.
With the new High Contrast HP Barcode, the HP cutter will be able to identify your Print and Cut jobs in many more medias and situations.
You will require less recalibrations due to substrate and profile changes and improve the overall productivity of your HP Print and Cut solution. To enjoy the benefits of the new High Contrast HP Barcode, just upgrade to the latest version of your RIP software*.
*After the colour change, in the majority of cases you will not require a cutter sensor recalibration. If you do experience any issues, re-calibrate the sensor as described in the user guide with the high contrast calibration plot available in the RIP software.