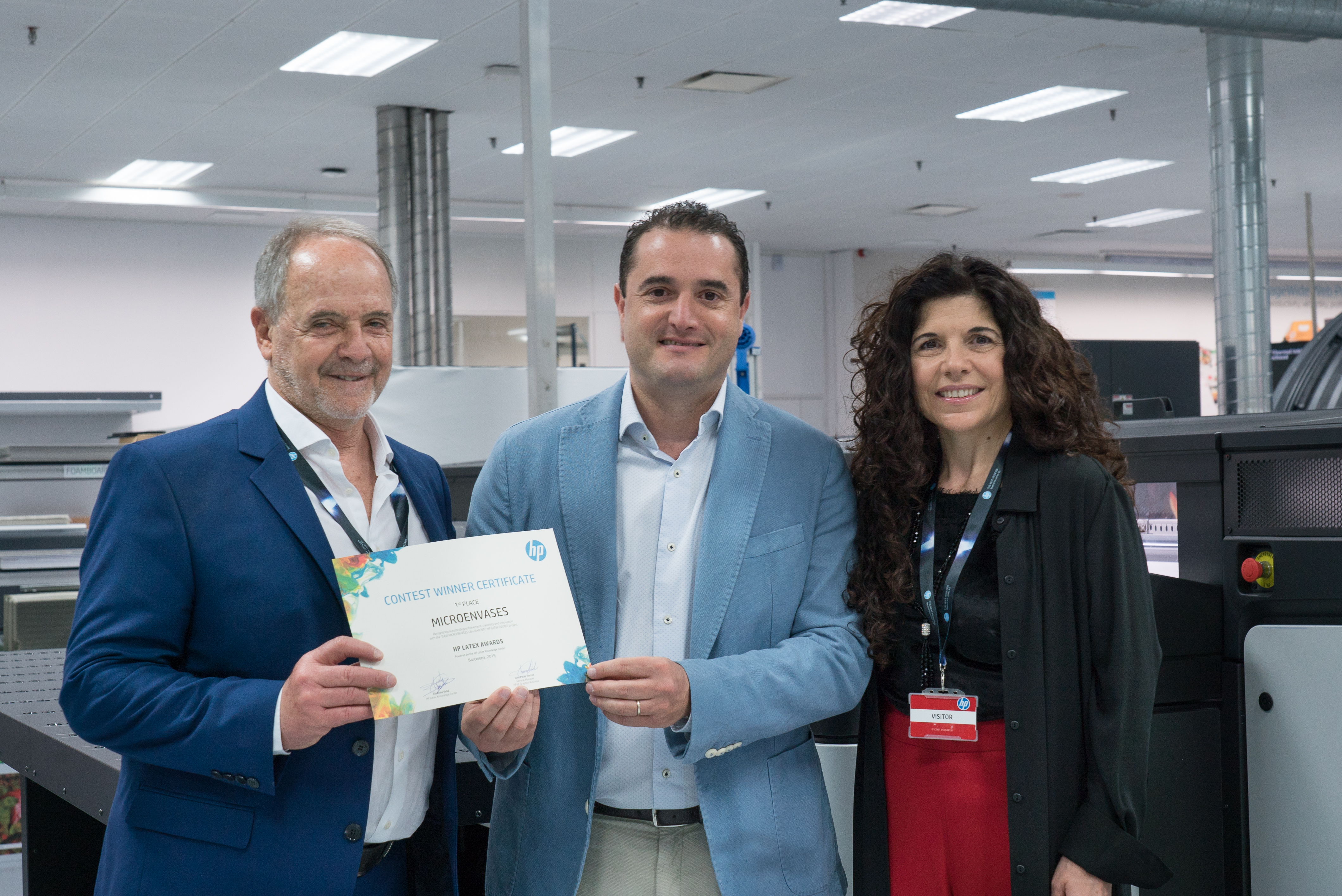 A BIG THANK YOU to everyone who participated in the HP Latex Awards 2019 and made it possible! We're grateful to everyone who submitted their projects, and to the many more who liked and shared them.
A special congratulations to MICROENVASES, winner of the Grand Prize: "a trip for two to Barcelona"! Congratulations also go to BlueSpot and Criativando, for taking second and third positions.
The leading project entry received 1038 votes, the most of any entrant, and has now been crowned the winner! The second and the third projects received 681 and 663 votes respectively.
Click here to see all of the contest entries.
Persus, Eidskrem Reklame, and Typhoon Digital were all nice enough to send us a picture of them doing an awesome celebration face!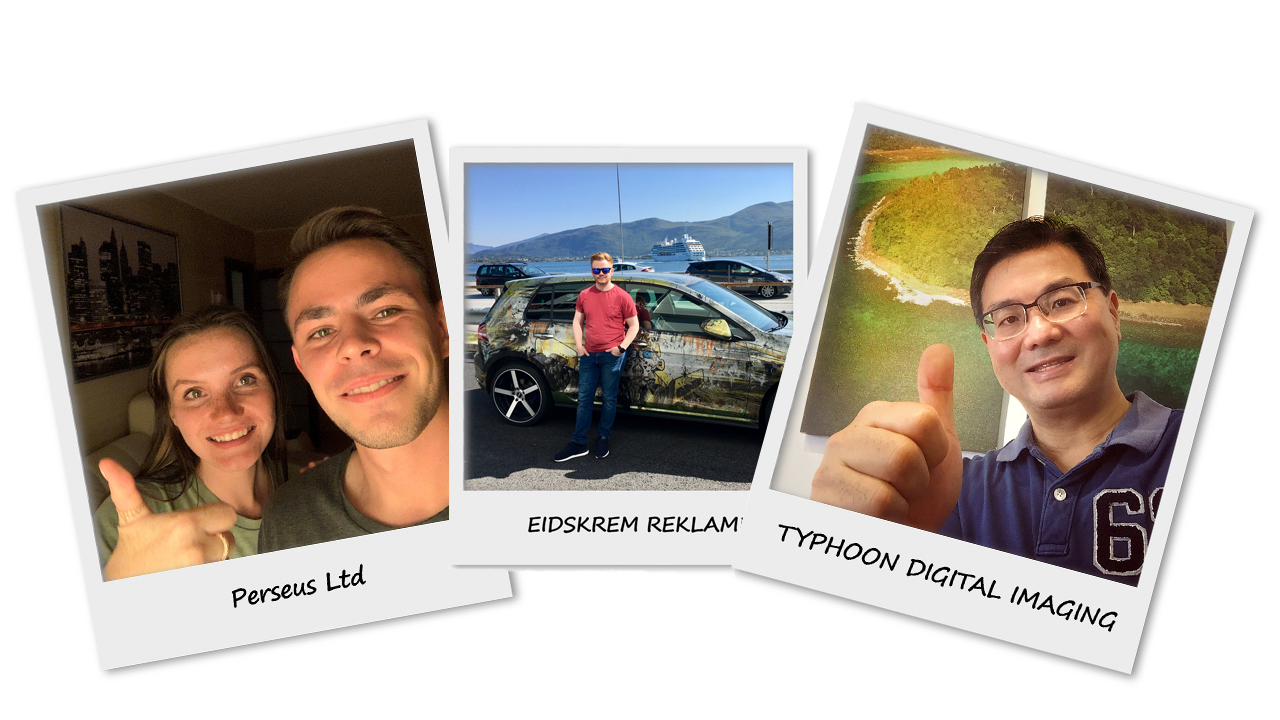 Winners were chosen based on the total number of combined Likes and Shares recorded for a particular video or pictorial entry. The project which received most votes won. Congratulations to everyone who has participated in the HP latex Awards Contest!