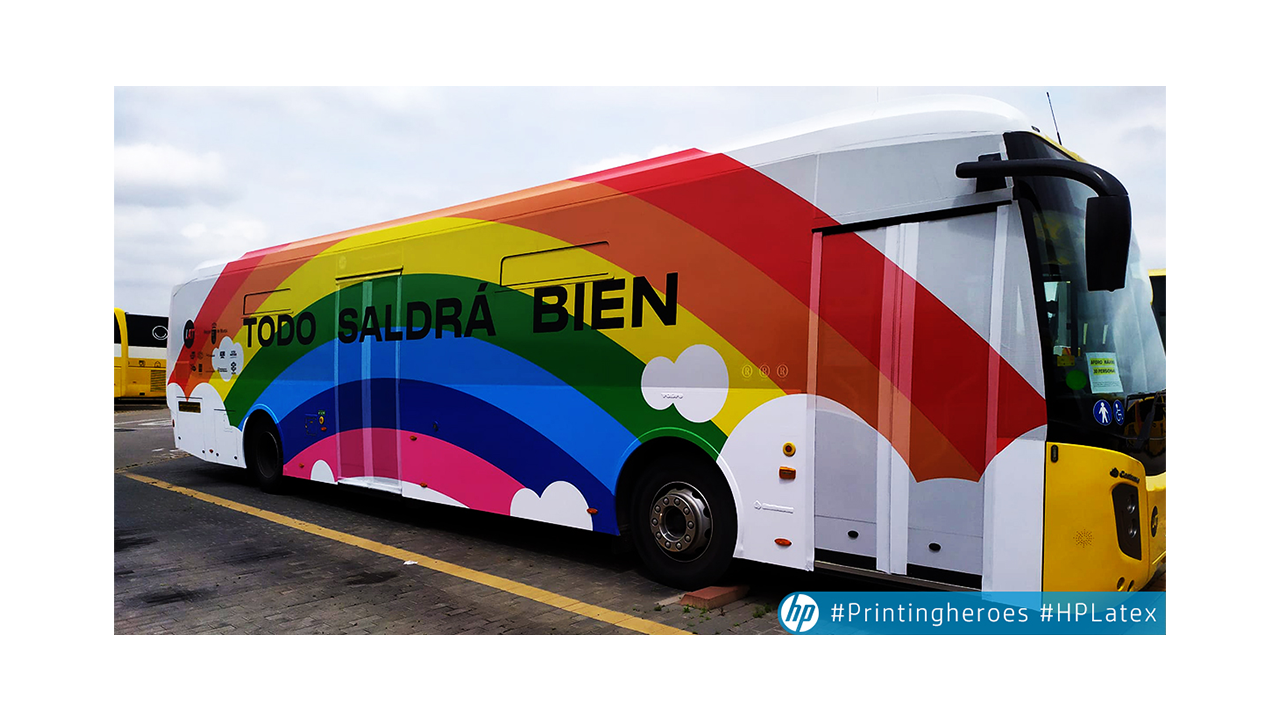 Comunique is a large format printing company based in Murcia (Spain), that specializes in indoor and outdoor signage. Thanks to their expertise in turning urban areas into eye-catching commercial spaces to give visibility to the brands they work with, the company was selected during the Covid-19 outbreak to help their community in different ways.
Initially, they produced various signage applications and floor graphics. As time went on and there was an increase of people visiting storefronts, and they realized that some of the local businesses were struggling to find rigid protection panels. That´s when Comunique started producing personalized panels with their HP R2000 Printer for the local businesses and even personalized them with their respective company logo.
As the situation progressed, Comunique was approached by the Murcia Urban Transportation Company with the initiative to collaborate with the local buses that would drive daily to the city hospital. The project was based on wrapping a rainbow on the local buses along with a message that said: "Everything will be OK". In order to achieve the best results possible in terms of image quality, durability, and scratch resistance, they decided to use their fleet of HP Latex printers to print the vinyl, which afterward was installed by their team of experts.
The initiative was very well received by the local neighbors and hospital workers, who were motivated daily during their commuting. Now, health centers, clinics, pharmacies, gas stations, and supermarkets have installed Comunique's solutions for a healthier and safer workplace.