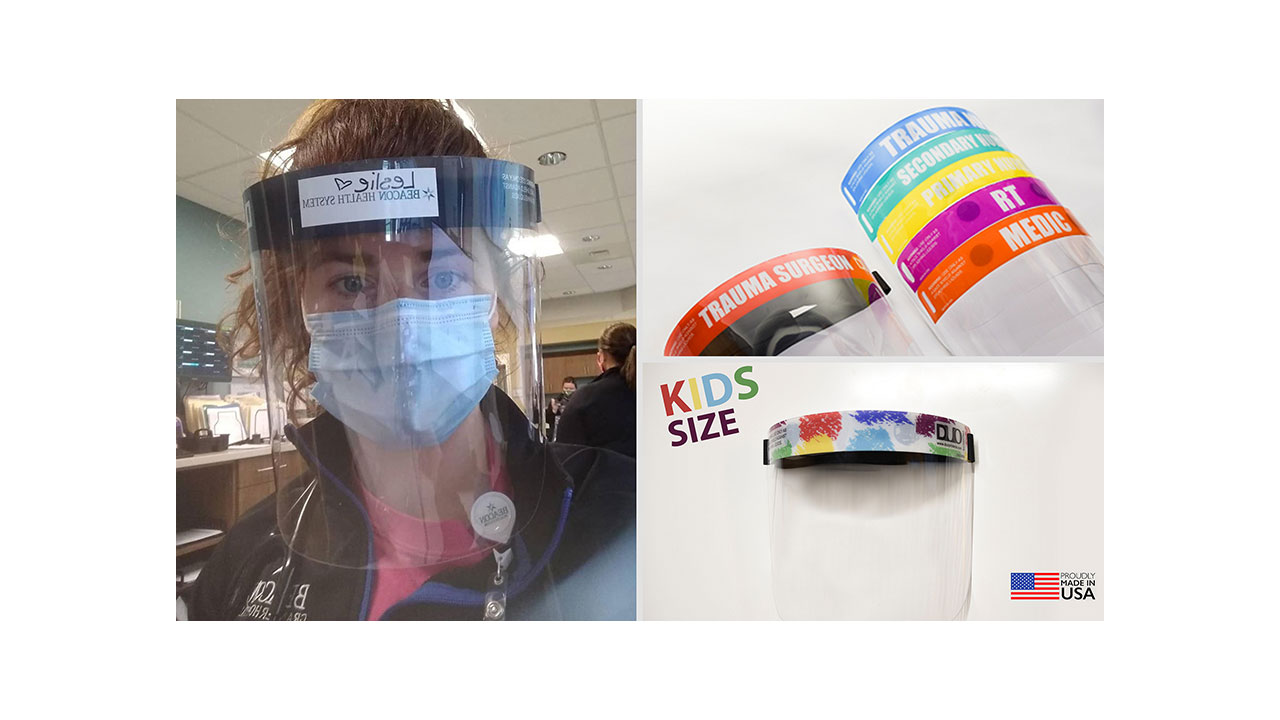 DUO Form Plastics is a US-based company located in Edwardsburg, Michigan that manufactures thermoformed plastic parts for the RV (recreational vehicle) industry – items such as bathtubs, shower walls, and sinks/backsplashes. Last year, they installed two HP Latex R2000 Plus printers so they can print and thermoform many of the parts they produce, while also expanding into new markets.
Because of the COVID-19 pandemic, DUO Form started using their printers to help first-responders and related communities by producing personalized face shields with different color codes for easier identification of the health provider or servicer. The company is now producing up to 1,200 face shields per day and distributing them to Indiana/Michigan hospitals, local medical facilities, and local civic entities, including police/fire squads and retirement homes.
Thanks to the great success of the project, DUO Form decided to expand its distribution to restaurants and grocery stores along with other surrounding businesses and started selling their products online through Amazon.
According to the company, the main benefit of their masks is the fact they can be washed and reused, thus saving costs for users and businesses. In addition, the shield includes a foam headpiece for extra comfort and increased airflow.