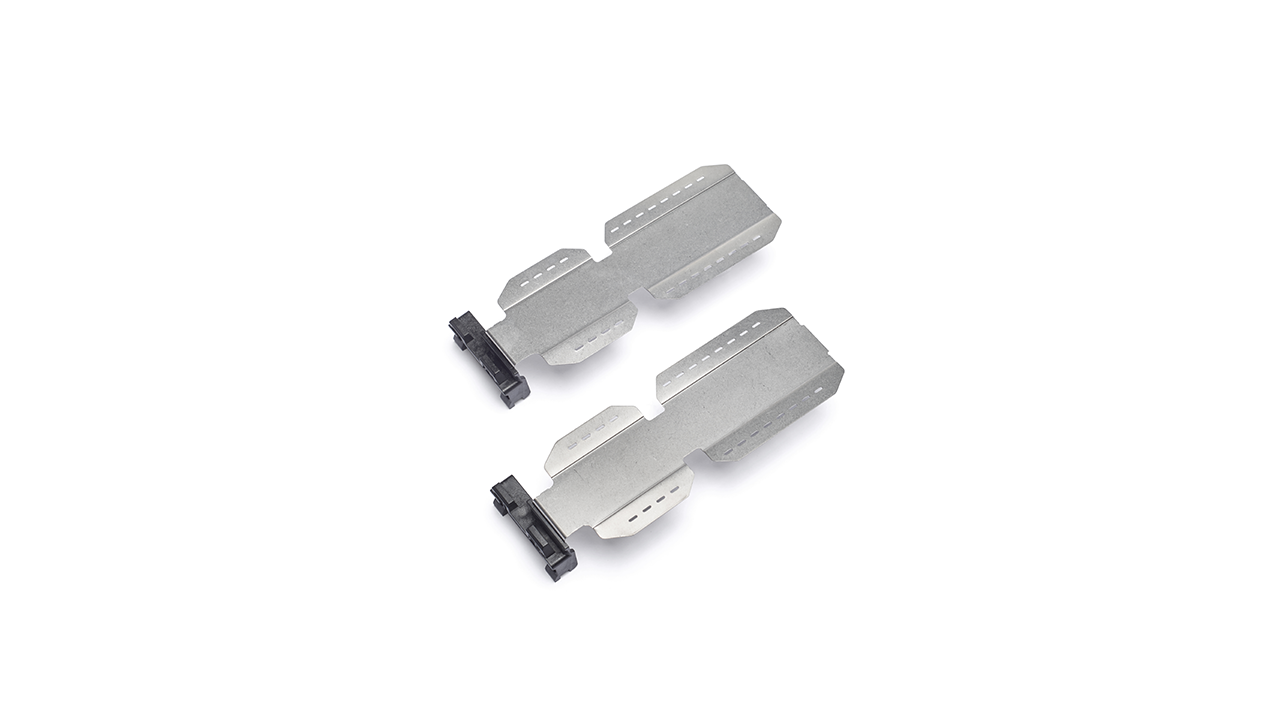 The edge holders are designed to prevent the edges of the substrate from rising while printing is in progress.
As a general rule, HP recommends working without the Media Edge Holders. Use them only if the lateral edges are lifting:

They can be used with the platen or with the ink collector. When not in use, they should be stored outside the printer.
If they are needed often, they can be stored inside the printer, to the left and right of the print platen, to avoid substrate jams when loading the next substrate.
IMPORTANT: If you choose to use them, you should move them into parking position when prompted by the front panel (this prompt appears when the "Use edge holders" checkbox has been checked). Otherwise, the printer may detect the wrong roll width.
NOTE: The edge holders extend 6 mm over the edge of the substrate. You should set a minimum left and right margin of 7 mm (0.3 in) in the RIP when using edge holders, otherwise the printer could try to print on the edge holders.
TIPS AND TRICKS
During loading:

Edge holders must be in parking position (leftmost and rightmost positions of the print zone) to prevent wrong media width measurements and/or media jams.
If the edge holders are already installed on the platen in the correct parking position when loading, do not tick the box in the front panel.

Do not adjust the edge holders to the media width until the media loading process is completely and successfully done.
The edge holders should be placed on the platen so that they overlap the left and right edges of the substrate. Align the dotted line on the edge holder with the lateral edge of the substrate.
To avoid possible jams, HP recommends that the substrate's lateral edge be completely under the edge holder's surface:
For more information, please check the User guide.