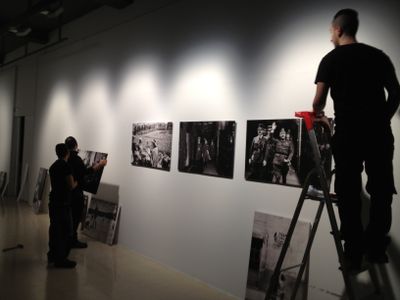 Hi to all,
The 2nd of February, the EFE agency opened in Andorra the exhibition called "75 + 5 years of photojournalism" formed by 100 photographs of national and international interest in cooperation with the Agencia de Noticies Andorrana (ANA).
The 100 photographs of the most relevant moments not only Spanish, but worldwide recent history were printed on canvas using HP Latex Printers.
If you want to learn more about the exposition and see some of the canvases printed using HP Latex technologies, watch the video below.
For those of you who want to attend to the exposition it will last until the 20th of March. You could find more information on the PDF attached below (Catalan), or visit 75aniversario.efe.com.