Why is color calibration necessary?
Printheads can degrade over time, leading to Image Quality issues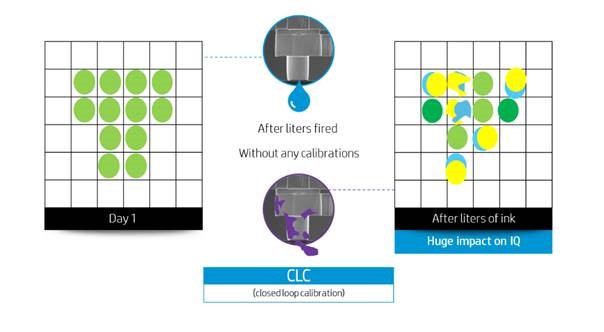 How does it work?
The first time a color calibration is done it sets a reference
Every time a new calibration is done the printer tries to match that reference, keeping color consistent, in other words:
It is like taking a "picture" of the status of the printer; later on, we will try to match this "picture"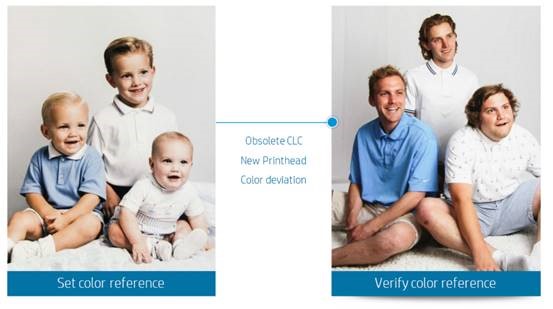 Calibration is done automatically by the printer once launched by the user. It takes around 20-30 minutes. Note that Generic Presets cannot be calibrated, please clone the generic preset for calibration.
What are the results?
Ink amounts are adjusted to ensure color consistency

| | | |
| --- | --- | --- |
| Color result is slightly different Print head cyan fires differently | | Cyan Ink amounts are adjusted to ensure color consistency |
And keep it overtime: