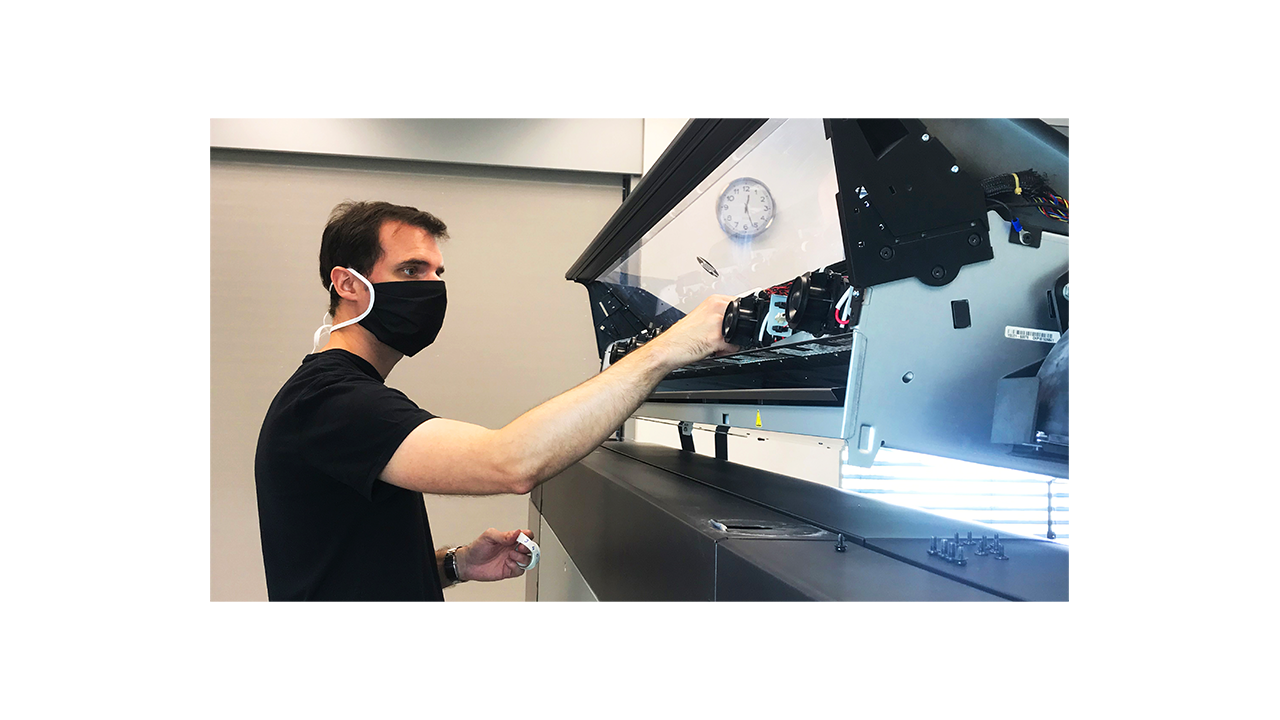 From time to time, it is important to clean the curing module to get good performance from the printer. The cleaning will be done by your service representative if the printer is within warranty (or under a specific service contract). However, if you obtain the certification yourself, you will be able to perform this maintenance.
The front panel indicates when this needs to be done. Again, this is important for the printer in that it helps it to provide the correct curing.
Pay special attention to this training, as it shows detailed steps that are necessary to perform this maintenance. In fact, in order to perform this routine on your printer, you will need to pass the exam at the end of the course. Once completed, you will receive a unique key that you will need to provide on the front panel to be able to perform this maintenance on your printer.
NOTE: HP is not responsible for any injuries sustained if its instructions for this operation are not followed.
To get a key, go to the Learn app in your PrintOS account (https://learn.www.printos.com/) and complete the "HP Latex 700/800 Printer series - Curing module cleaning maintenance" training.