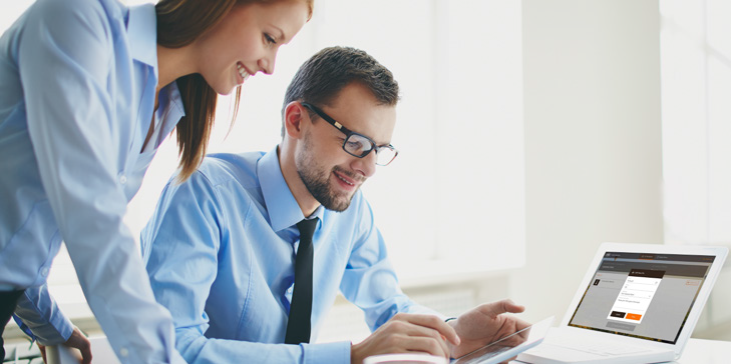 Easy Submit is a simple web tool that takes customers to an intuitive web page branded with your company's logo. Once logged in with their username and password they can easily upload any file, including large files and multiple files at once. There's unlimited storage and no maximum file size limit – which in itself is a great advantage.
In addition to submitting the file or files, customers can specify the product type, number of copies, required substrate, and add special instructions, so everything is submitted together in one request.
Once the request is received, Easy Submit places files in a repository for quick content validation. Each PDF file submitted automatically generates its own job folder, continues to automatic preflight, imposition, and is then routed directly to production.
As jobs enter the production pipeline quicker with Easy Submit than via other communication modes, using it you can accelerate the delivery of finished jobs to your clients.
To invite clients to use the Easy Submit portal:
Log in to PrintOS Box > Settings > Easy Submit Portal.
Click on the envelope icon located on the upper right-hand side, select the recipients(s) and send an invitation via email.
Along with the Easy Submit URL, your client will get a link to a training video.
It's so intuitive, they'll be instantly ready to go!
To learn more about the Easy Submit portal and what it can do for you and your customers, visit http://h20195.www2.hp.com/V2/GetPDF.aspx/4AA6-9776ENA.pdf.
* HP PrintOS and the PrintOS Box app support HP Latex 11X, 3XX, 5XX, 1500, and 3X00 series Printers.