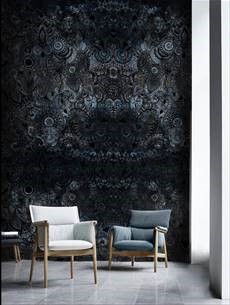 Come and discover how, from design to production, HP Latex is reinventing the way our traditional customers can grow their business.
HP also recently announced a new range of durable textiles certified for HP Latex printers to produce soft signage and décor applications, combining durability and outstanding print quality with the benefits of water based HP Latex technology. The new textiles from select media vendors expand possibilities for durable HP Latex printing for soft signage and also enable new décor applications, including curtains and blinds, cushions, lampshades, and bags, on materials made from 100% cotton, cotton linen or polyester. Some of the new textiles can also achieve washability with a heating process after printing.
HP Latex water-based inks now also received ECO PASSPORT Certification from Oeko-Tex®, for textile applications. Key benefits of Latex printing technology are print quality and sustainability benefits.
"The environmental strengths of Latex are unbeatable, making it the technology the choice of hospitals and schools," said Terry Raghunath, Business Development Manager for HP printed decorative applications. "With our Latex water-based technology, there is no odor during or post-production. Prints are bright and detailed from material to material, printers can deliver a wide range of applications and formats."
HP at Heimtextil 2018
The HP booth (Hall 6, C11) features HP's latest collection of digitally printed design and décor applications. From a dentist's office with antibacterial wallpaper, to a lounge with sound absorbing sofas and OLED Wallpaper, the rooms show what's possible with digital printing in interior design and customized interior decoration, of any scale. Additional booth highlights:
Wallcovering printing demos on the HP Latex 570 Printer.
Retail store shop window with soft signage.
Renowned design consultant

Jennifer Castoldi will be at the HP stand to talk about what HP and digital printing can make possible, in addition to the hottest trends in the industry.
Representatives from HP and its media partners will be available to explain opportunities for digital design with wallpaper, textile and soft signage solutions.
Booth tours taking place each day at 11 a.m. starting at reception.
Get inspired at the HP stand and check out the work of more than 10 designers, each with a different story to tell. We'll be holding printer demonstrations each day at Heimtextil, and on the evening of the 11th, join us for after-show cocktails starting from 6pm on our booth in hall 6.0!
Find out more: http://www8.hp.com/us/en/campaigns/ga/heimtextil/index.html