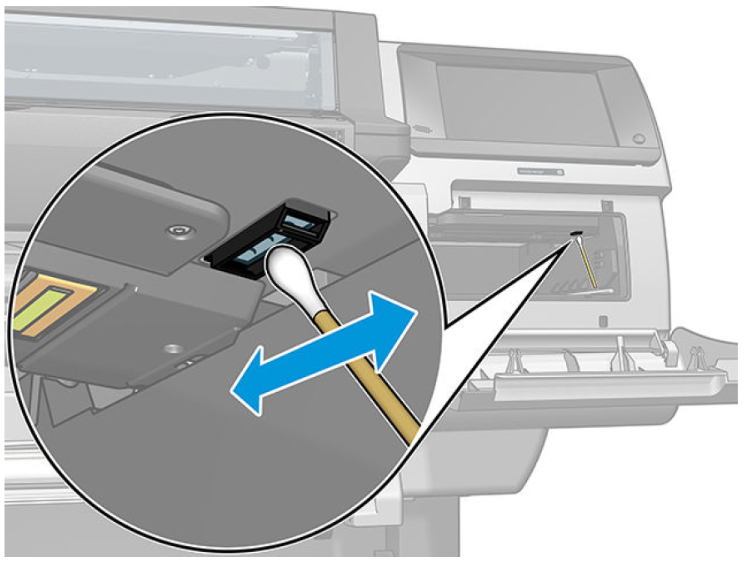 The purpose of cleaning the line sensor is to avoid problems caused by accumulated dirt. A dirty sensor can result in edge-detection failures during substrate loading and incorrect reading of alignment or calibration prints.
You should clean the line sensor when the following message is shown in the front panel:Line sensor performance issue. Refer to the user guide to clean the sensor or call your HP representative if the problem persists.
You should also clean the line sensor in any of the following cases:
● The edge-detection procedure fails during substrate loading.
● The carriage is disassembled or replaced.
● Banding is detected in prints.
● Misalignment between colors is detected.
● Calibration of the line sensor fails.
● The maintenance cartridge is not detected.
● The printer is unable to read the width of the substrate.