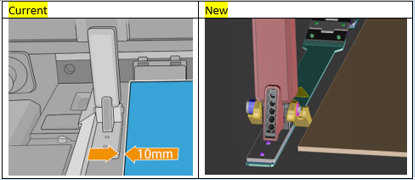 Some media can show deformations before or during printing, depending on brand, age, size, transportation, and storage. This might force a lateral media crash with the carriage while printing.
The media edge holder is an accessory that HP offers which allows printing on media that is difficult to control.
New design
The new media edge holder design introduces several improvements compared with previous versions:
Input Z1 module modifications allow printing on media with a width of 8 feet (2440 cm, 60.3 inches).
A lateral input cam now ensures good registration (HP currently recommends leaving 10mm distance between media edge holder and media).
New art-work on the central MEH module is based on the thickness of the media used.
Always use alignment bar extenders when using media edge holders.
Instructions
R Series printers include guided instructions on how to assemble and install media edge holders in IPS, taking into consideration the media thickness to be printed on.
Go to Substrate Load and select Edge holders:
A pop-up window will appear. Select Instructions: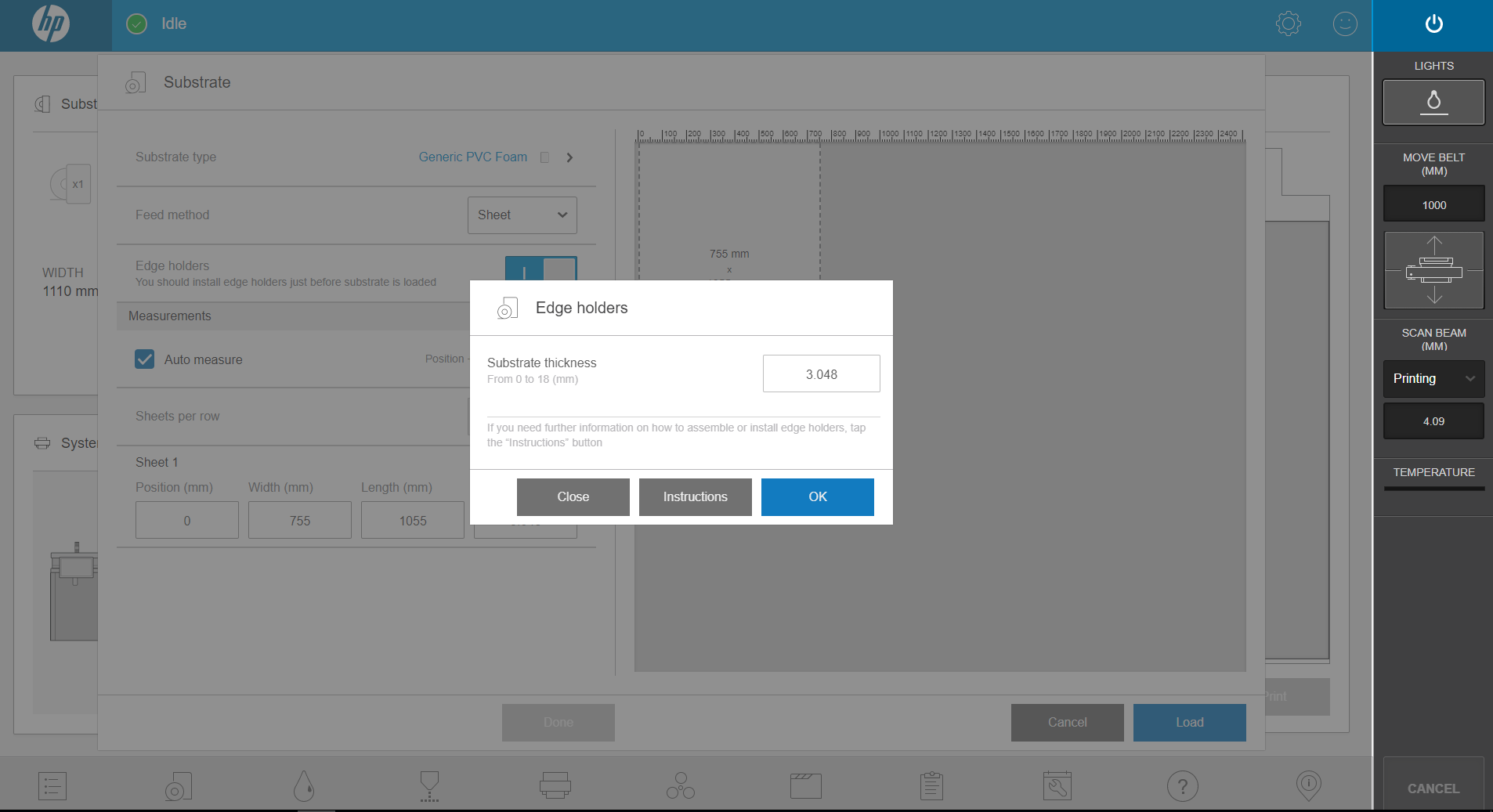 Select Edge holders assembly guide: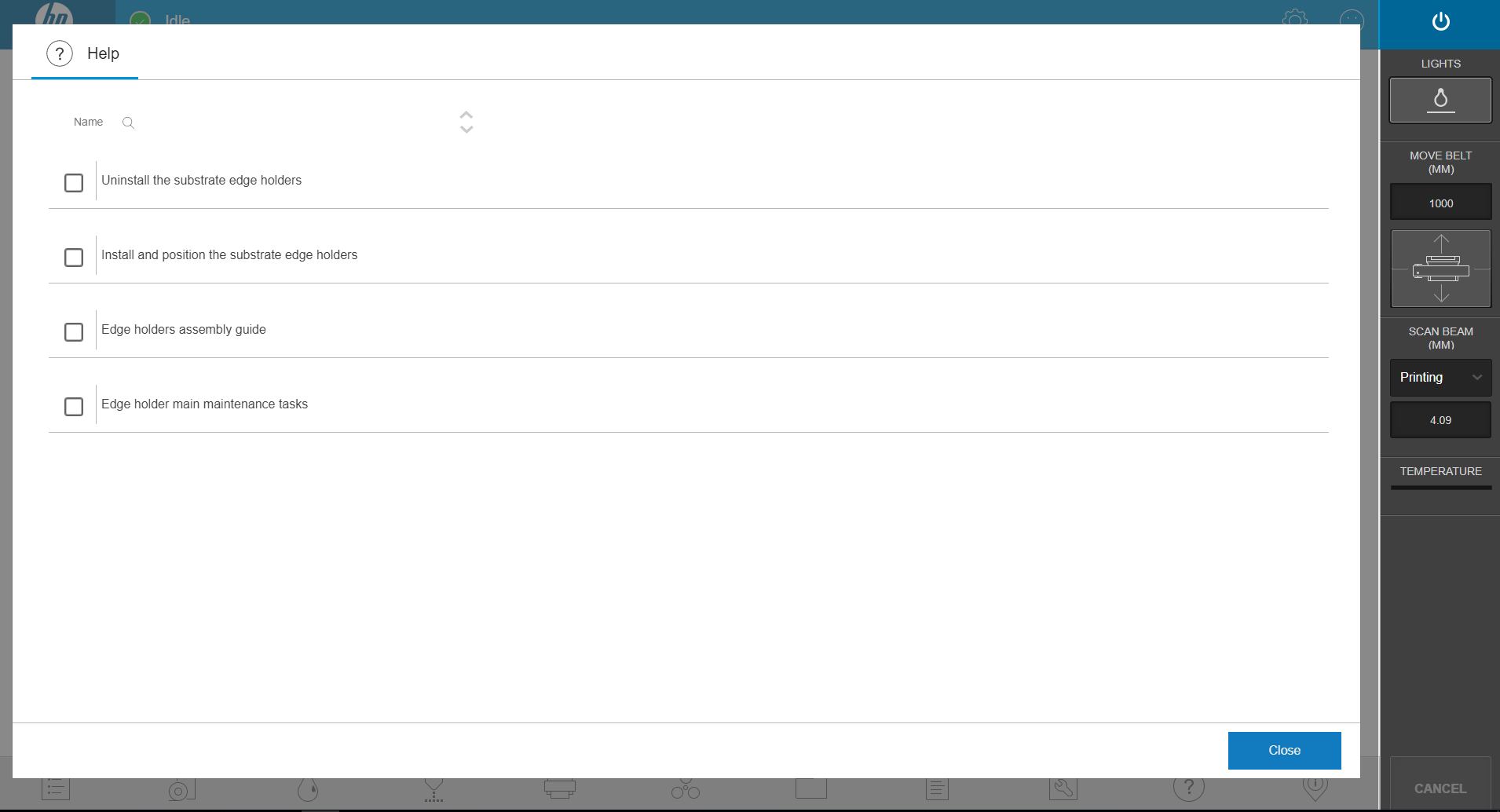 Introduce the substrate thickness and follow the assembly instructions. The guide will tell you how many parts you need for mounting each edge holder, based on the media thickness previously introduced: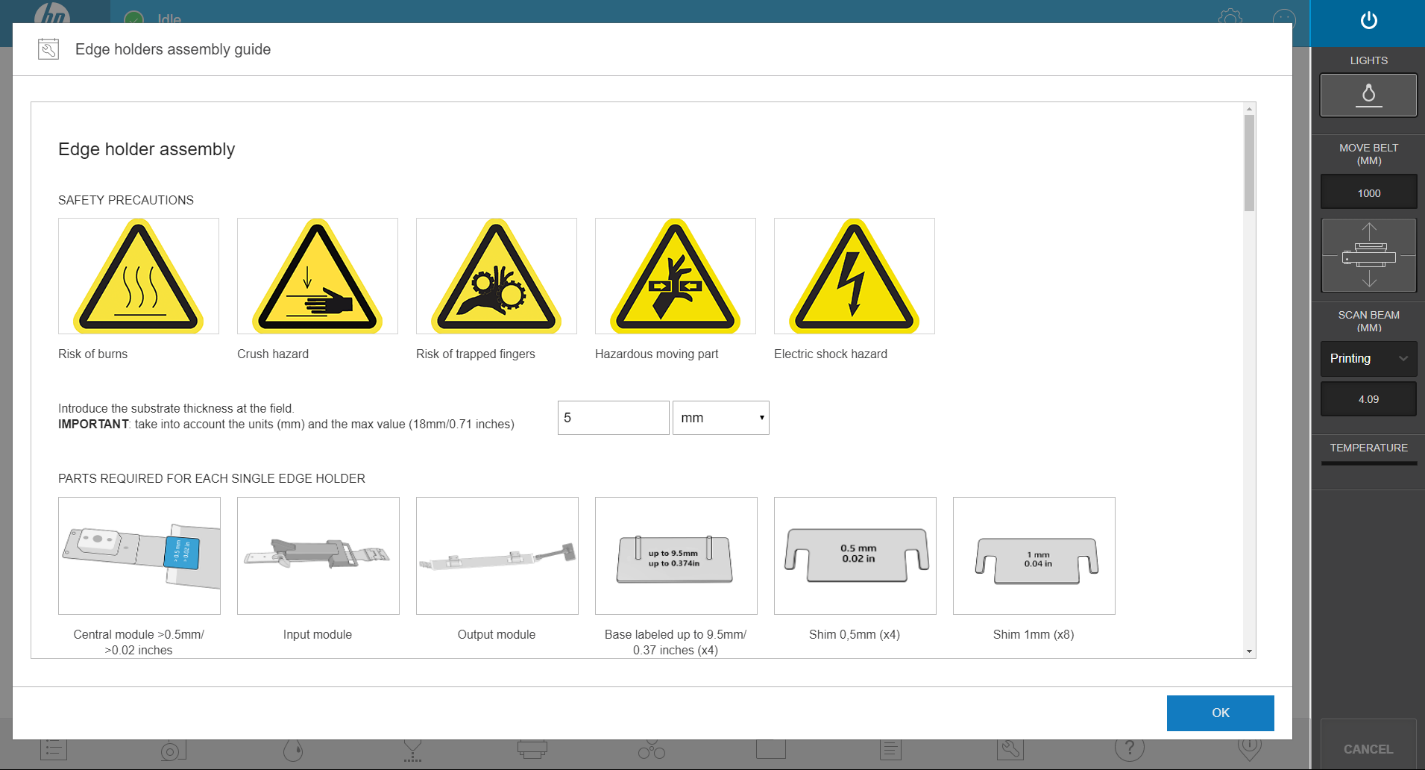 Once the edge holders have been assembled, select Install and position the substrate edge holders and follow the instructions provided: