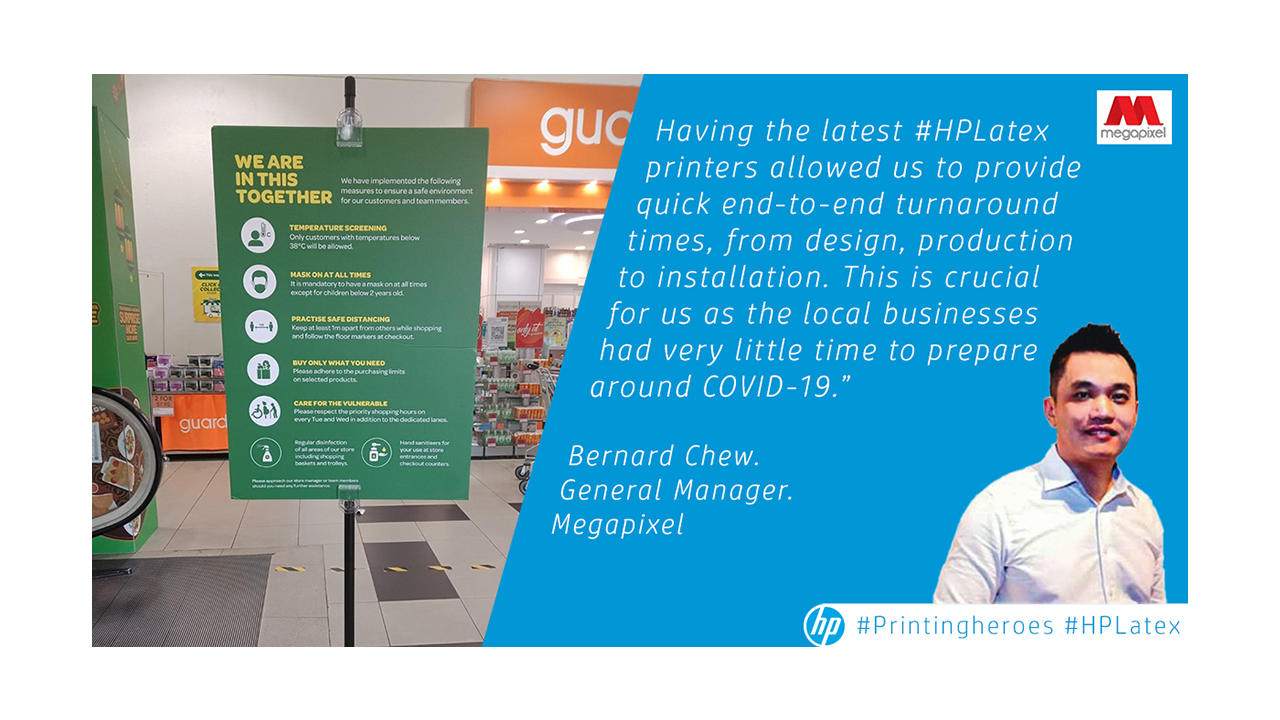 Megapixel is a printing service specialist that caters to both indoor and outdoor structures from high-end displays to wall/glass murals, LED signage, and customized POS fabrication among many others. Established in 2016, the company not only provides the latest printing technology, with a fleet of 7 HP Latex machines, but they also strive to make a difference by providing high-quality prints with fast turnaround time for their clients.
With the alarming situation of COVID-19 in Singapore, Megapixel has reached out to all retailers to see how they could help their businesses. Their fast response along with the 24-hour operation for 6 days a week was a critical step because of the strict government regulations. According to Bernard Chew, General Manager of the company, "Having the latest HP Latex printers allowed us to provide a quick end-to-end turnaround time, from design, production to installation. With social distancing and altered daily routines, the need for prints and signs are crucial for social order."
That's the reason why one of Singapore's top mass-market retailer, with over 50 stores located across the island, decided to work with Megapixel to create social distancing floor stickers and display boards to keep customers and staff well informed.
Apart from supermarkets, Megapixel is also helping other retail stores with their social distancing materials not only to enhance awareness around the safety measures but to also build a safe environment for customers to shop peacefully.