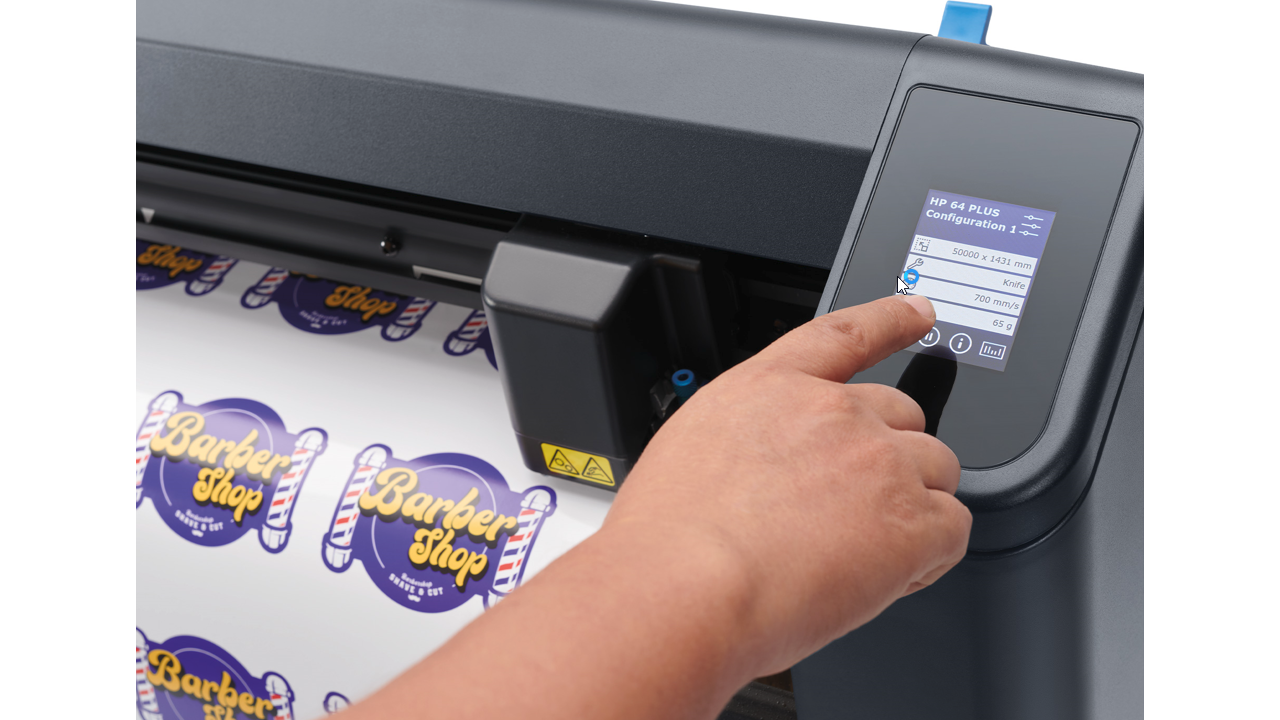 HP Latex Plus Cutting Solutions' latest firmware version is now available to download and install. HP strongly recommends firmware hp_plus_007.8 for all units, as it includes significant improvements.
Summary of changes
Here are the improvements achieved with firmware version hp_plus_007.8:
Added support for the Portuguese language.
Added a new option called FlexCut Basic to improve performance on cut-through of more complex shapes.
FlexCut mode setting has been removed from the front panel.
Fixed a bug that caused Overcut to default to 5 units when Paneling was ON.
Other minor bug fixes.
Where to find firmware hp_plus_007.8
Download the firmware file from the product support page:
http://www.hp.com/go/latex115plusprintandcutter/support
http://www.hp.com/go/latex315plusprintandcutter/support
http://www.hp.com/go/latex335plusprintandcutter/support