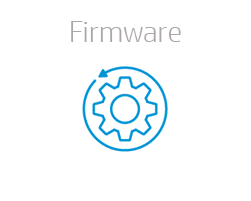 The new release includes:
- Firmware: ALTAMIRA_11_01_01.4 (aka MR9.1).
- HP Internal Print Server (IPS): v2017.5.6.3.
- Print Care: v2.2.5.1

New functionalities:
- Tiling mode
- Uniformity masks
- Printing double-sided jobs with dual-roll
- Optimized time of operations with substrate presets
- Advance calibration plot length increased.
- Scan-axis encoder check.
- Improved tracking of the ink usage at every printhead.
Bug fixes:
- Improvements to prevent SE 61.02.
- IPS keeps the PH aligment values after perform a fimware upgrade
- Printing time reporting improved.
- Some fixes included regarding the EOR detection.
- Proxy configuration removed from the IPS to avoid conflicts with the Windows one
HP Latex 3000 Printer Series SW release.
Please remember to set again your preferences on the IPS once you have upgrade the firmware.
Download the below PDF to see the instructions in how to install it.