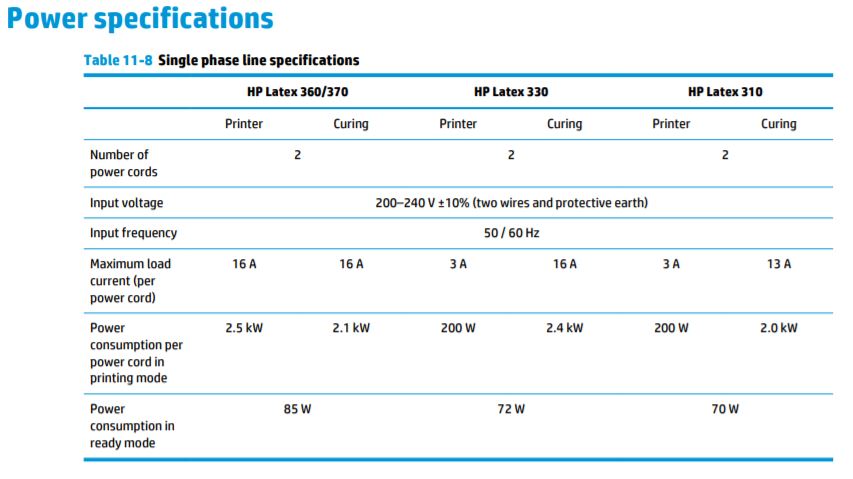 The customer is responsible for meeting the printer's requirements and the Electrical Code requirements according to the local jurisdiction of the country where the equipment is installed. Make sure to follow these power specifications on your printer:
● Use the power supply voltage specified on the nameplate.
● Connect the power cords to dedicated lines, each protected by a branch circuit breaker according to the information detailed in the site preparation guide. Do not use a power strip (relocatable power tap) to connect both power cords.
● Use only the power cords supplied by HP with the printer. Do not use a damaged power cord. Do not use the power cords with other products.
● Do not insert objects through slots in the printer.
The printer uses two power cords. Unplug both power cords before servicing the printer. To avoid the risk of electric shock:
● The printer must be connected to earthed mains outlets only.
● Do not attempt to dismantle the curing modules.
● Do not remove or open any other closed system covers or plugs.
● Do not insert objects through slots in the printer.