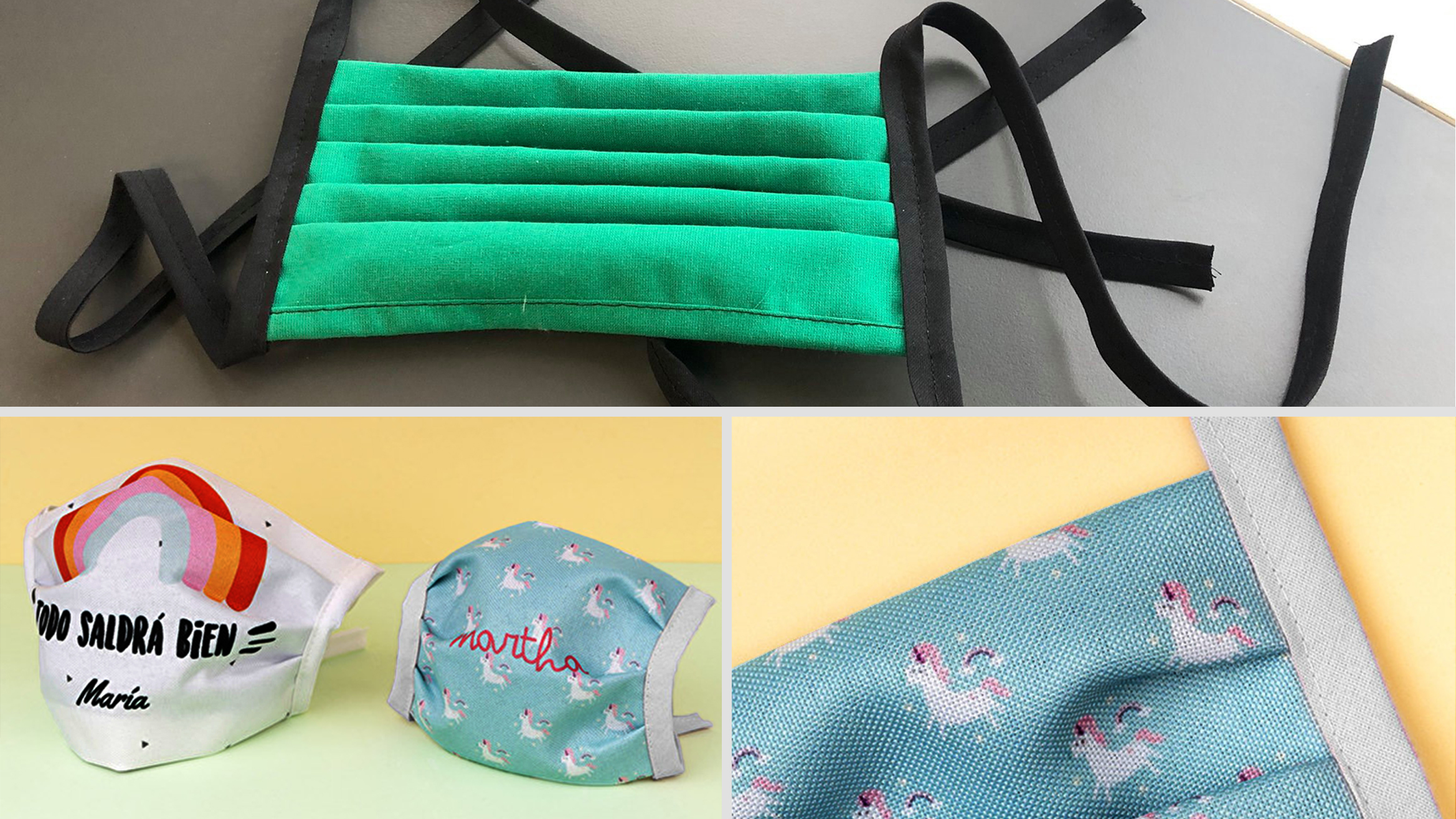 Foticos is a Spanish company that has been operating in the photographic and printing sector since 1984. Today they are a staple in everything related to personalized products and gifts, from blankets to t-shirts or puzzles among many others.
Due to the current global health situation, the company decided to do something to help its community and took an active role in producing products to do so. That's why they started the initiative #mascarillasolidaria where customers can personalize their own mask and buy it at a cost price.
To ensure the best performance of the product, the interior of the mask is made of a specific type of cotton that is frequently used for sanitary equipment, and the exterior is done with polyester-based fabrics. By producing the mask this way, the outside can be personalized with cool designs and support messages using dye-sublimation printers like our HP Stitch.
Since they started this project, 6,000 masks have been given to hospitals and other organizations and more than 60,000 units have been produced and delivered across the country. Thanks to the big success of this project, the government has designated Foticos to be an essential company and allowed them to keep producing masks in order to help the community as they have been doing during the past weeks.