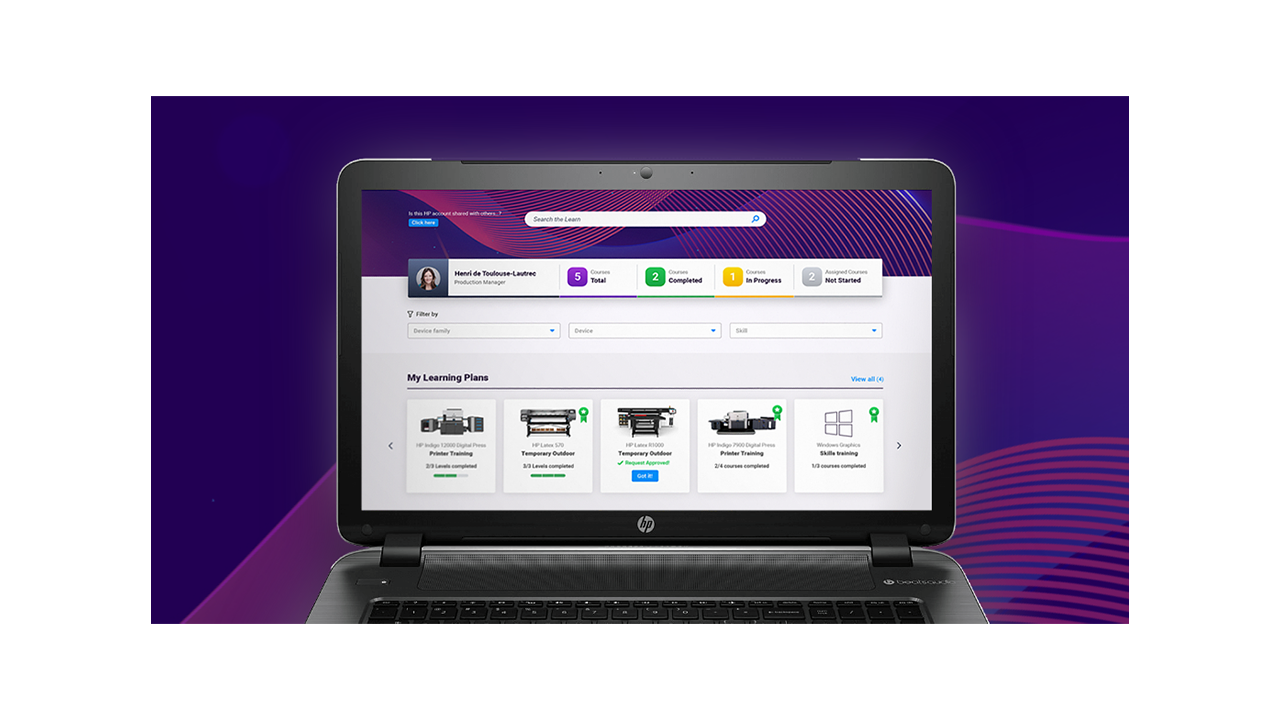 Join the global trend of online learning at your convenience anytime, anywhere.
The new PrintOS application Learn is now live and helps you start learning how to use your printer.
Enjoy the benefits:
• Increasing printer productivity by skilled operators
• Manage and view the learning performance of your employees
• Personalized & continuous learning
PrintOS Learn gives you the specific knowledge you need for your printer and devices to grow your knowledge one step at a time, track your progress, and certify your accomplishments.
• e-Learnings
• Videos
• Webinars
• Instructor-led training
• More
Access your PrintOS account and find the Learn icon on the app switcher.