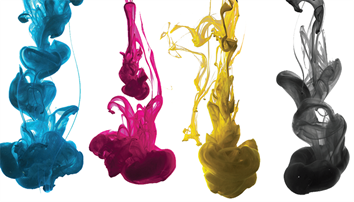 Ink and printer manufacturers have addressed some of the ink safety issues and claim to have cleaner, less hazardous inks today. Are they safe? How do you know what the hazards are?
Ray Work, Ph.D., heads Work Associates (a consultant firm specializing in inkjet printing technologies, applications and markets) has published an article in Sign and Digital Graphics about Ink Safety, you can find it here: https://sdgmag.com/features/ink-safety-update
In this article he provides an overview of the issues that remain and should be considered when buying and using ink jet technology. A comparison between different ink technologies:
Water-Based Dye and Pigmented Inks (including Latex)
Water-Based Textile Inks
Solvent and Eco-Solvent Inks
UV-Curable Inkjet Inks
Notable quotes from the article:
[Latex is] inherently the safest of all the inks available today
Solvent and eco-solvent inks present a very different set of hazards
UV – Make no mistake – these inks are very reactive and contain hazardous chemicals and pose a hazard if not handled properly.
Although a lot of progress has been made in the design of inks and printing systems in ink jet in previous years, Ph.D. Ray Work advise to read always the MSDS (Materials Safety Data Sheet) for the inks so that you understand the hazards and take precautions to avoid hurting yourself, your employees, your customers and the environment.