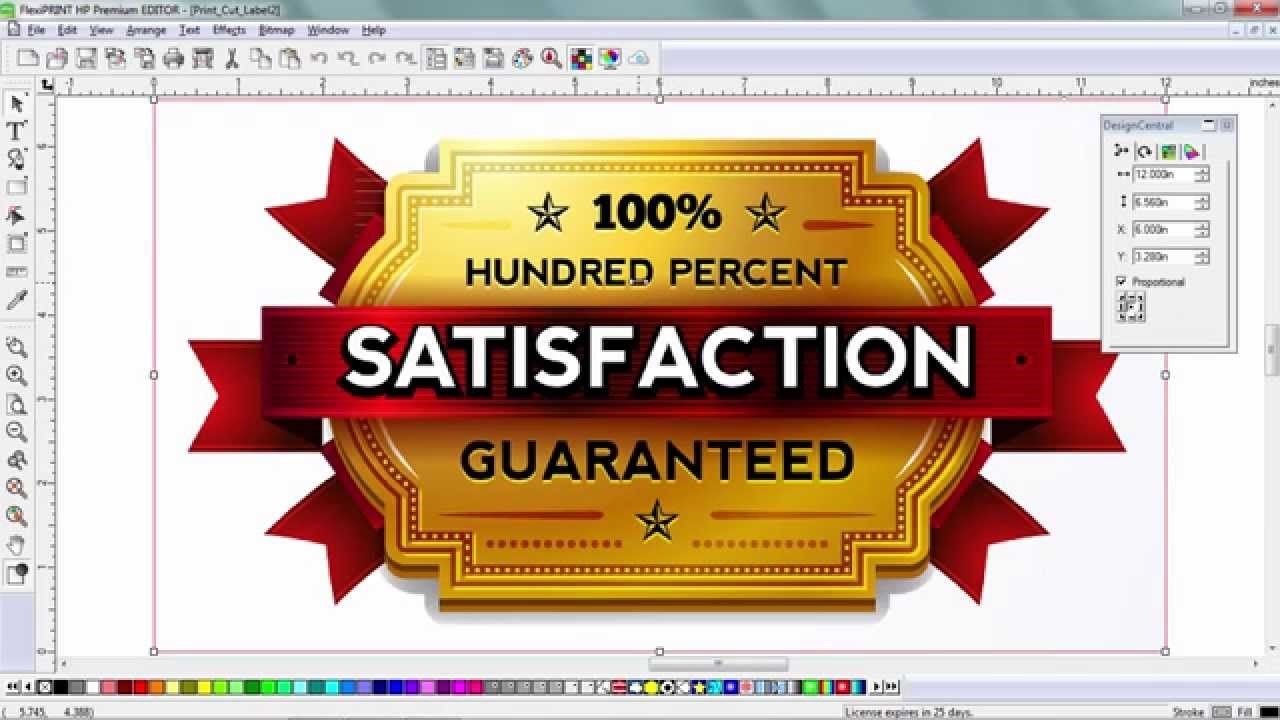 SAi FlexiPRINT software is closely integrated with HP media management providing HP Latex users with a design-to-print workflow that is easy-to-use and rich with features.
With SAi FlexiPRINT software printing is easy: quickly preview, re-size, copy, rotate, tile and nest print jobs and view all information about the jobs in progress.
SAi FlexiPRINT software gives you a true print AND cut solution that can produce jobs twice as fast. It eliminates the need to import/export from 3rd party programs, delivering much higher productivity. From within the same environment, you can easily create your print designs or contour cut with barcode support. See 20% to 30% media savings on print and cut jobs by utilizing the True Shape Nesting optimization.
Whether you are looking for direct-to-vinyl cutting or a picture-perfect print-and-cut workflow, HP FlexiPRINT and CUT has the power and features to increase your production capabilities. Easily design and edit bitmaps and vector images with its powerful editing capabilities. Increase your efficiency with True Shape Vinyl nesting and custom Spot Color Matching, all from one powerful application.
Several editions of the software are available. The FlexiPRINT HP Basic edition comes in the box with your HP Latex printer L115/L315/L335. Upgrade the software to get additional features, print simultaneously to more queues or drive additional equipment. The HP FlexiPRINT and CUT edition comes in the box with your HP Bundles (printer and cutter) and can be upgraded to HP FlexiSIGN & PRINT to support all Latex models and all cutter brands.