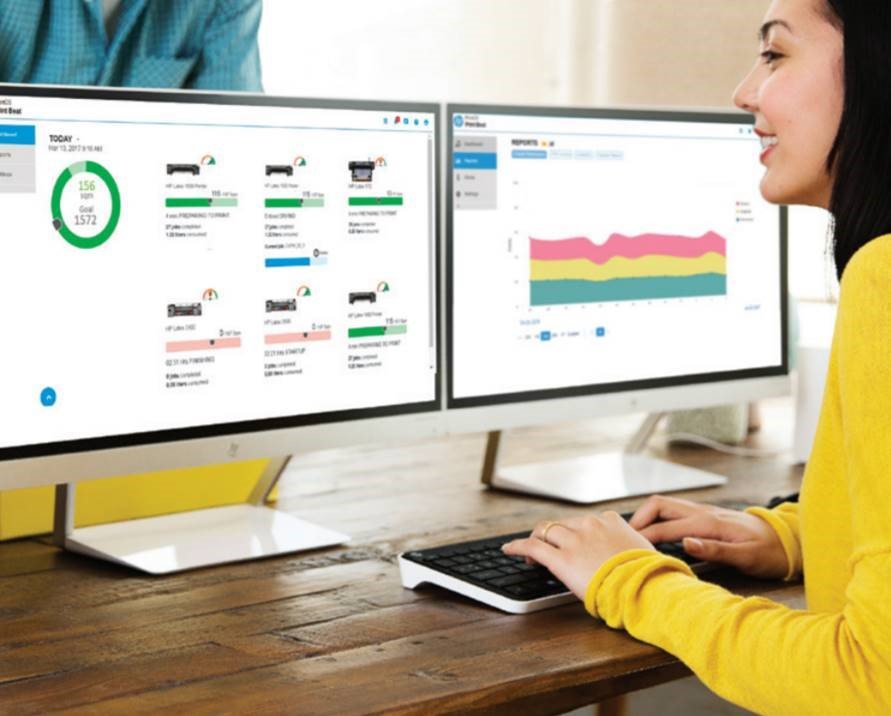 Print Beat is the tool of PrintOS that allows you to gain visibility into print performance and real time, data-driven insights to drive continuous improvement in print operations.
Daily performance and high utilization
With HP PrintOS Print Beat you can now start making better, faster data-driven decisions with access to actionable data for improvements based on your existing usage. Use Print Beat with your HP Large Format Printers to gain access to status updates virtually anytime, anywhere through web browser or mobile device.
Track printer and site performance
The HP PrintOS Print Beat focuses on three key performance indicators (KPIs) that have a direct impact on printer and site performance — volume, utilization and maintenance. Detailed information on each of these KPIs provides in-depth visibility into production site operations — for one or multiple printers. Make informed decisions for improvements that increase efficiency and uptime — and ultimately, performance.
Continuous operational excellence
Key performance indicators provide in-depth visibility into production site operations, enabling quick action and opportunity for improvements.
Gain knowledge, drive improvements
Knowledge is power, especially if it means you're continually evolving and improving. Print Beat enables you to leverage the information you need to do just that.
Gain visibility: view data for full transparency and attention
Generate greater insights: KPIs enable continuous operational improvements
Increase control: monitor and control status through your Web browser or mobile app
Drive operational excellence: benchmark printer performance to make informed decisions that enhance operations and business opportunities
Print Beat allows you to add new sites in one account for specific site information and reporting
How to connect to Print Beat? – you can access it easily from your PrintOS account.