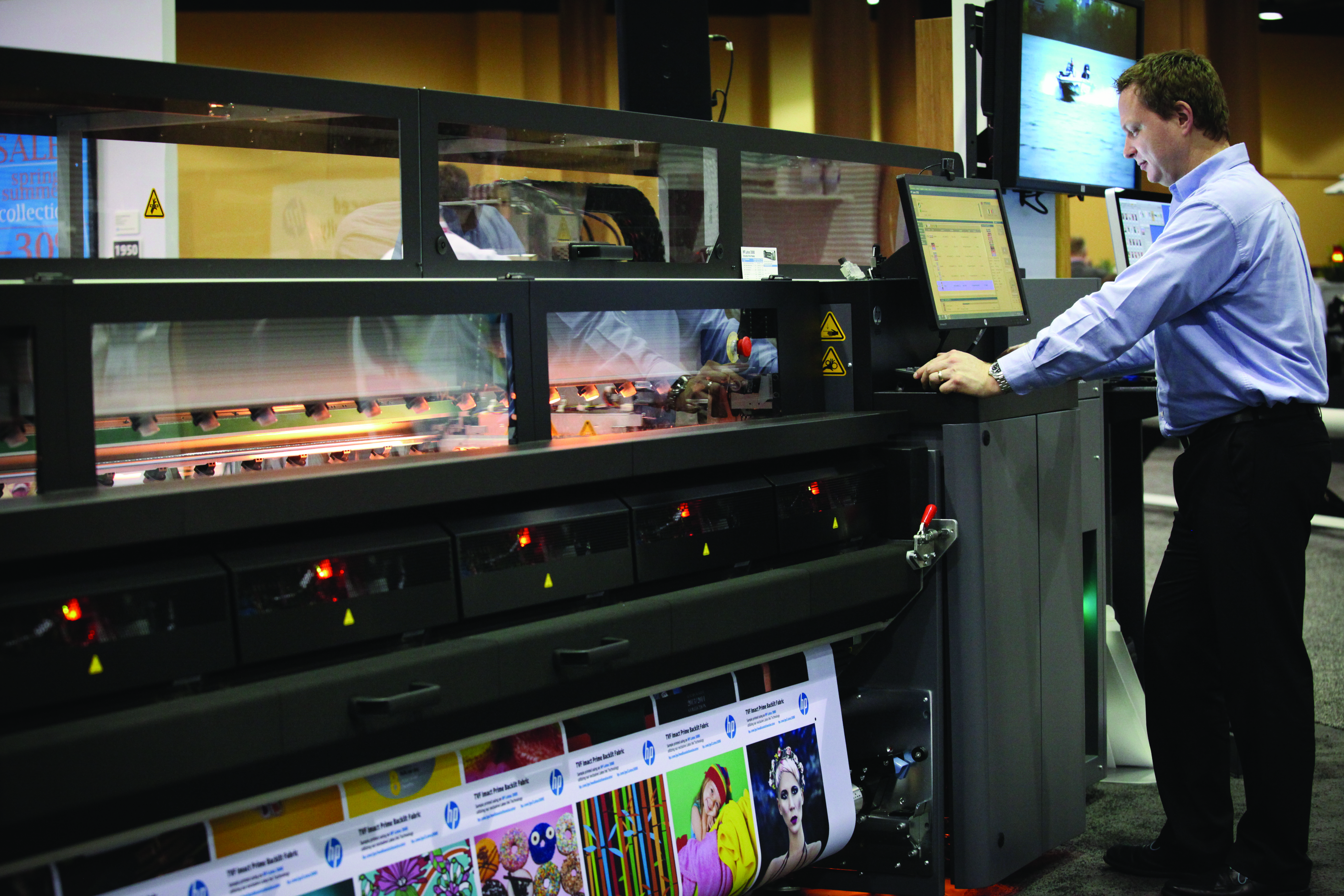 Tired of having to set up your printer one by one every single time when deploying a new job?
Need to reprint the same job on another printer to tackle a demand spike, avoiding significant costs and inefficiencies?

Don't even break a sweat with the new HP Configuration Center app in HP PrintOS!
With the new Substrates Packages view, you can streamline your workflow with easy job reprints and package deployment, for additional security in achieving consistent color configurations.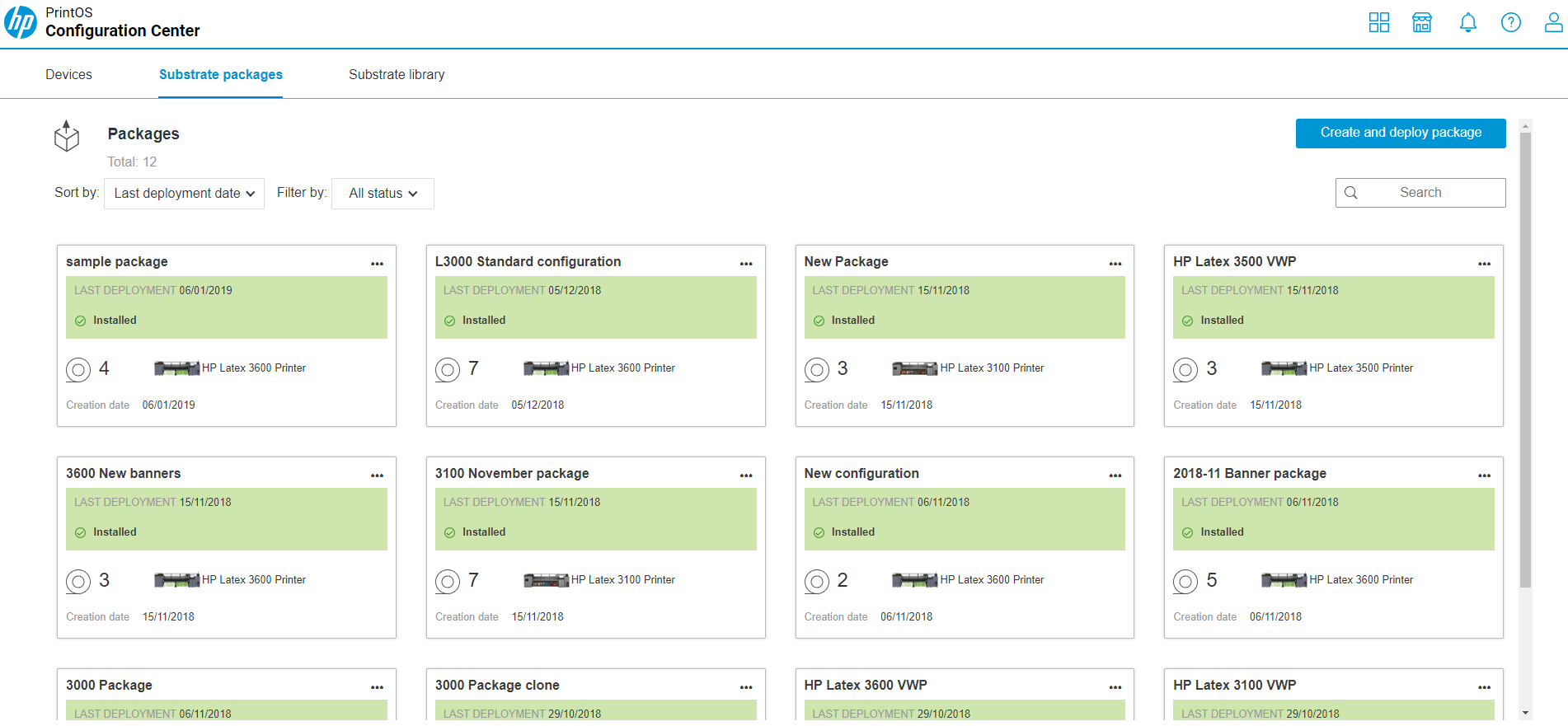 By clicking on "Create and deploy package", you'll be able to remotely configure your printers across all connected sites, and instantly deploy or clone a certain package to any compatible family device in just 3 easy steps!
Simply select the desired printer in which you want to deploy the package, and the list will automatically show you the compatible family devices that you can simultaneously deploy the package to.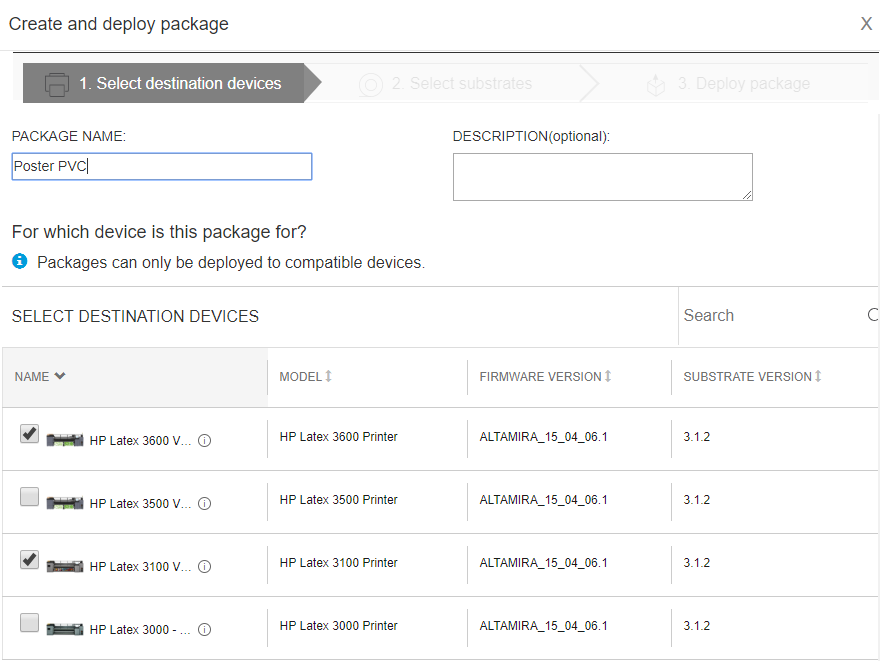 From there, create your custom configuration through our extended Substrate Library with the compatible substrates:
Previously used/deployed to your devices
Validated/provided by HP in Media Locator
Shared with you by your personal Reseller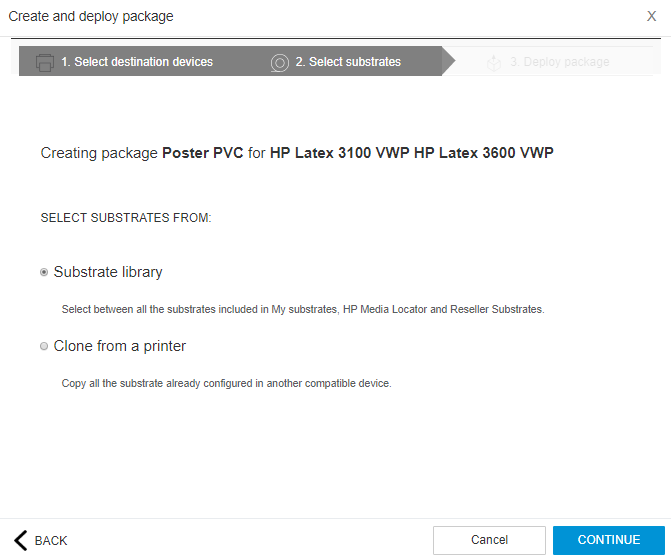 Alternatively, you can clone all the substrates already configured on another compatible device and deploy the configuration directly from there.
And to end on a sweet note, you'll also have the chance to either append the newly selected Substrates to your current ones in your printer or directly replace the actual configuration to start fresh.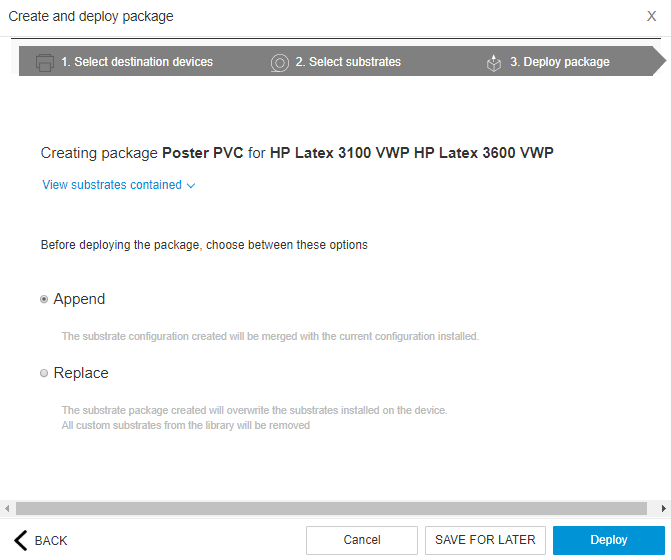 But if you want to simply deploy or clone an already created substrate package, simply click on it to access its detailed view and select to either:
Delete it from your printer
Modify its details or add any additional notes on it
Clone or deploy it to any compatible printers

Take your pick! You'll become lightning fast at creating and deploying new Substrate Profile Packages to your printers/fleet.
Perhaps you're wondering, this is great, but what happens to the Substrate Package profiles I previously loaded?
Hold your horses! You're in for a real treat…
When replacing a substrate package on a connected device, a back-up of ALL past substrates previously deployed/installed will be automatically generated and stored in the cloud along with any specific notes you may have added on each of them.
That's right, you'll never again lose precious references/specifications of successfully completed jobs!
Just click on any of your connected devices to instantly zoom into your individual Device's Status to access a history of backups from virtually anywhere, for any of your printers across all sites.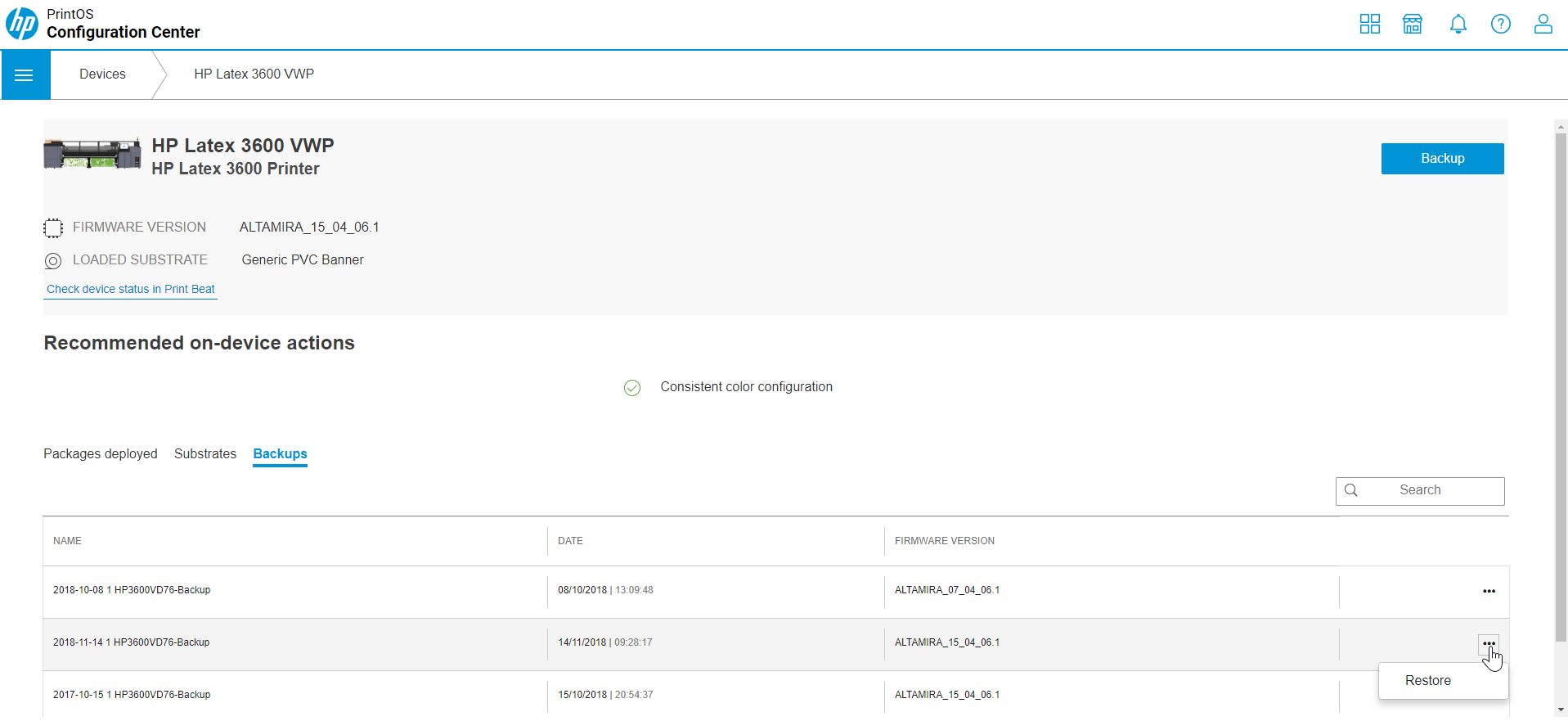 On top of that, you can restore any of the backups generated by clicking on the triple-dot icon in each row shown.
How cool is that! You'll never have to worry about losing precious profile references of successful past completed jobs.
With the HP Configuration Center app, the possibilities for growth are endless!
Want to know how to get Configuration Center? It's a part of HP PrintOS, our cloud-based print production operating system. So, once you've registered to PrintOS, you can start using Configuration Center. Yes, it's as easy as that!
HP Configuration Center is now available for all 1500 and 3X00 printers, and will be available for 115, 3X0 and 3X5 in the near future.
To get the best possible experience from Configuration Center make sure to have the latest firmware version updated for your HP Latex Printers:
So what are you waiting for? Join HP PrintOS now!
If you're not there yet, head over to the article on How to Sign Up to PrintOS in 3 easy steps to register your company and your HP Latex printers in no time.