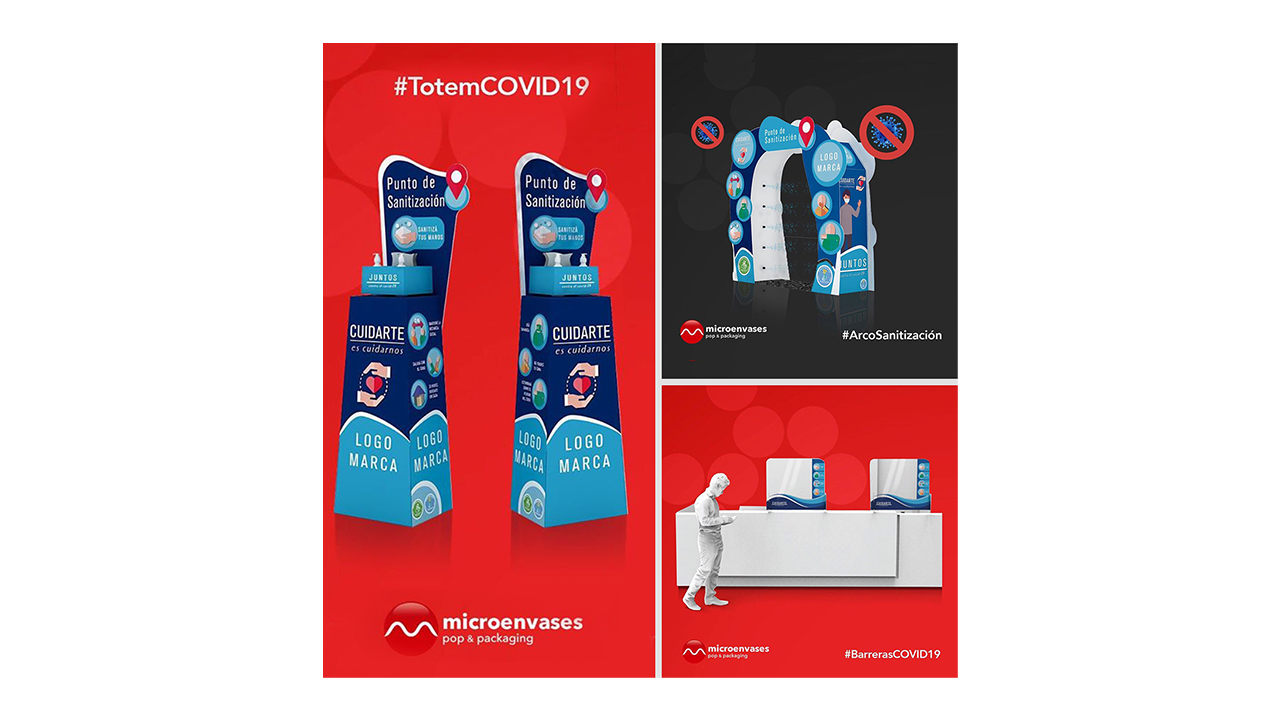 Microenvases is a specialized POP & Packaging print service provider based in Argentina with more than 20 years of experience in the printing industry. During the COVID-19 outbreak, the company decided to put all of their technological resources and manpower towards helping their community and decided to create sanitation points that could be placed within the stores themselves in order to keep a clean and safe environment.
The three key products they have launched include sanitation stations that sprays the customer before getting into the store, totems with hydroalcoholic gels for easier hand cleaning, and polycarbonate rigid panels to reduce the risk of infection between the employees and the clients.
All these products were created with three key elements in mind:
1.Washable: The materials used can be cleaned and disinfected
2.Manageable: Products are lightweight and easy to mount for an easier and faster set-up
3.Customizable: Designs are personalized and printed on demand
In this case, the customer used their HP Latex R2000 printers, as its water-based inks and odorless prints were the ideal fit for an indoor signage project like this.
In order to keep helping their community as they have been doing during recent months, Microenvases is still developing and producing new solutions to support surrounding businesses. For example, they recently launched a cardboard counter that can be placed in front of the door, so restaurants and smaller stores can easily deliver their products.