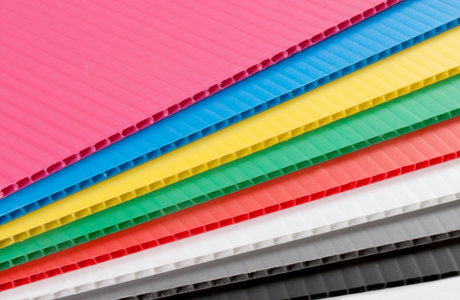 The R-Series printers can print on a wide range of media. Each media coating will have an impact on the ink adhesion of the printed sample. With some media, adhesion might be affected if scratched in wet conditions. Here are some recommendations and best practices for handling the prints:
HP recommends stacking the samples when dry, without any water in between them. If the samples are wet, remove the water by wiping them with a cloth.
To avoid scratches, it is also recommendable to stack the prints vertically instead of horizontally.
If prints are stacked horizontally, remove them one by one from top to bottom.
Handle samples with care, avoid hitting them against corners or sharp edges. Printed samples are not scratch-resistant to keys, knives, cutters, or other objects with sharp or hard edges.
Scratches made on the board prior to printing will still be visible after.
Use of the generic plastic corrugated media preset is highly recommended. This media preset provides good ink curing settings and resistance performance for substrates. If the user decides to increase the overcoat amount, it is recommended to also increase the number of passes or the curing temperature, to ensure all the ink is fully cured.
Scratch resistance and general durability get slightly better with time. From 24 hours after printing, the sample achieves its full scratch resistance.