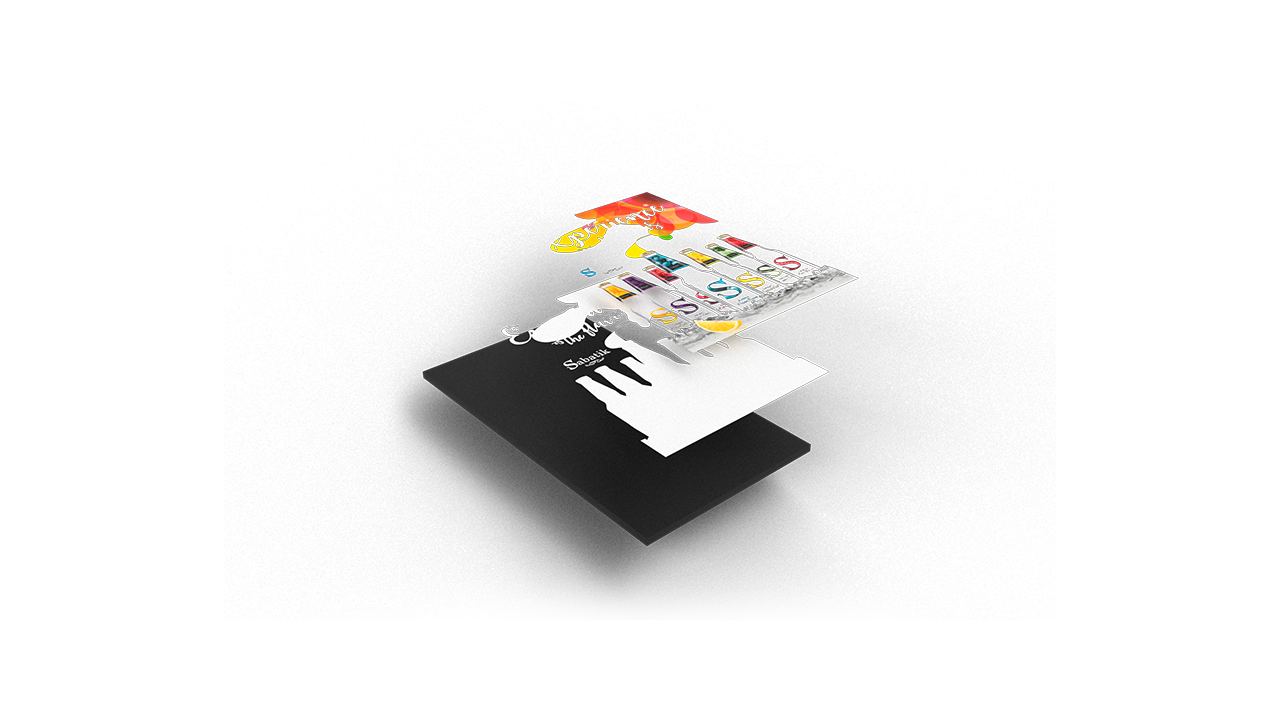 HP 886 White Latex Ink is a new feature of HP Latex R-series Printers. White ink extends HP Latex Printing into new applications including more options for backlit and 2-sided prints as well as printing on dark and colored substrates.
Different options can be chosen with the addition of white ink:
Overflood (OF): the white ink is over the color ink and is normally used when the printed image will be viewed from the reverse side through clear media
Underflood (UF): the white is placed under the color ink, typically used for printing on non-white opaque media such as black media
Sandwich printing
Spot: the white and color inks are printed on the same plane. This mode is used for some backlit applications and for printing white ink only on colored opaque media. HP Latex R series and HP Latex 700W/800W printers have 4 available densities:
1. W60 – Productivity-low opacity
2. W100 – High speed/medium opacity
3. W160 – Medium speed/high opacity
4. W260 – Low speed/best opacity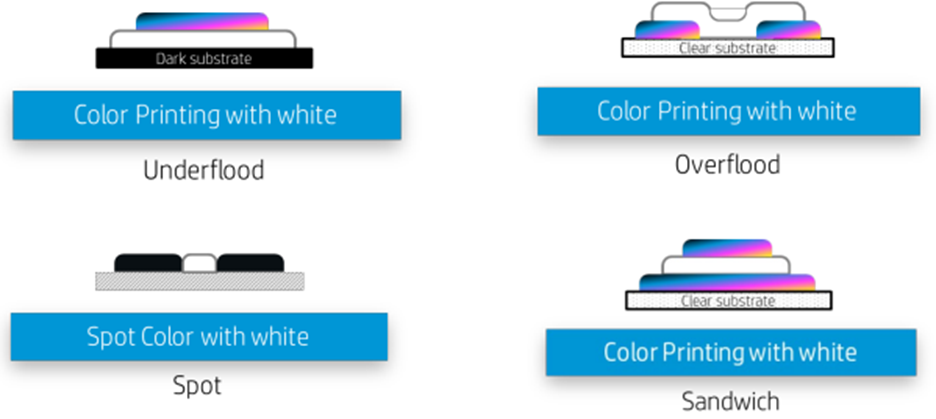 These print modes depend on the media category. They can be found in the IPS/front panel. If needed, more print modes can be added following the "Add new print mode" process.
Selecting which mode is used and the order the printer lays down the ink is determined by the Media Profile selected in the RIP or in the IPS.
Most RGB and CMYK files are designed to print using a standard set of CMYK colors on white media. Printing with white ink often requires additional steps in the RIP to add white ink data to the print job or within the file itself, or both.
Here you can access the full White Ink Workflow Guide for the HP Latex 700W, 800W, and R Series Printers.