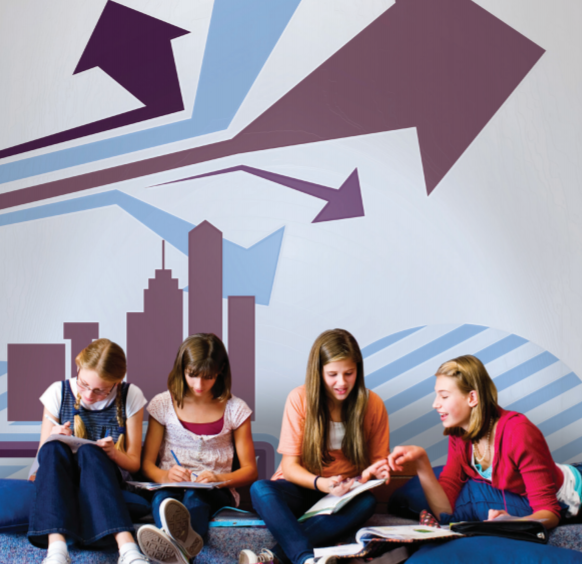 Do I need to prepare my walls before applying HP Wall Art?
The wall surface should be:
For best results, apply the Wall Covering or Poster to a wall surface that has been painted with one coat of primer and one coat of latex paint. If the paint is old or flaking, priming is highly recommended. Old wallpaper and adhesive should be removed by sanding, or adhesive remover and primer should be applied to the clean, smooth wall surface prior to application.

Applying a Wall Covering or Poster to paneling, or wall currently covered with wallpaper, is not recommended.
Do I need special tools to apply HP Wall Art?

We recommend that you use a squeegee to apply HP Wall Art.

Below is a list of tools recommended for the application of Wall Covering. The application of a Wall Poster will also require most, if not all, of these tools depending on its size.
Remember to use all tools as per manufacturer's safety instructions.
Are there any tricks to papering around doors and windows when installing a Wall Covering?

There are some tricks to applying your project. If the panel covers a portion of wall with a door, window, or fixture:
1- Use a straight edge to push the panel flush against the wall or the obstruction.
2- Use a utility knife to cut away excess material around the object leaving enough material that it hangs just slightly over the obstruction.
3- Use a flathead screwdriver or other flat tool to tuck the excess material behind the obstruction.
What is the best starting point to begin a Wall Covering installation?

Panel numbers are printed at the bottom of each strip. Apply the panels in numerical order following the wetting and booking process described in the installation instructions included in the product package.
What is the "Distance A" mentioned on the instructions? How can I measure it?
Distance A is the distance from the edge to the middle of the wall, and is where the starting line should be plumbed. If the project settings are set as "Overlap", then the first panels should be positioned in the following way:
Which materials and printers can be used?

The output of the tool is a multipage PDF. It can be used in any material or printer, but proven end to end flow is using HP B2B Wall Covering Paper and HP Latex Printers. Other flows have not been qualified.
Find more information about wallcovering types in this video: Wallcovering Types
How do I remove air bubbles after application?

While it is important to use a damp sponge to remove bubbles during the initial application, there's no need to worry about clearing smaller bubbles at this time. After 15 minutes, smooth out any remaining large bubbles using a smoothing tool. Bubbles that are smaller than a quarter will dissipate as the wall covering sets.
How do I remove HP PVC Free Wallpaper?

1- Use a sponge and water to thoroughly wet the wall art.
2- Once the wall art is wet, peel it from the wall (if it sticks use additional water).
3- Clean off the residual paste with a sponge and water.
The removal performance of this product is dependent upon a wide range of factors including surface preparation, installation technique, and conditions of the room environment. For warranty information, see the HP Large-format Printing Materials Limited Warranty Statement at:

www.hp.com/go/HPMediaWarranties
Find more information about wallcovering installation in this video: Wallcovering Installation
Did you find this helpful? Please register to rate/comment on this article.