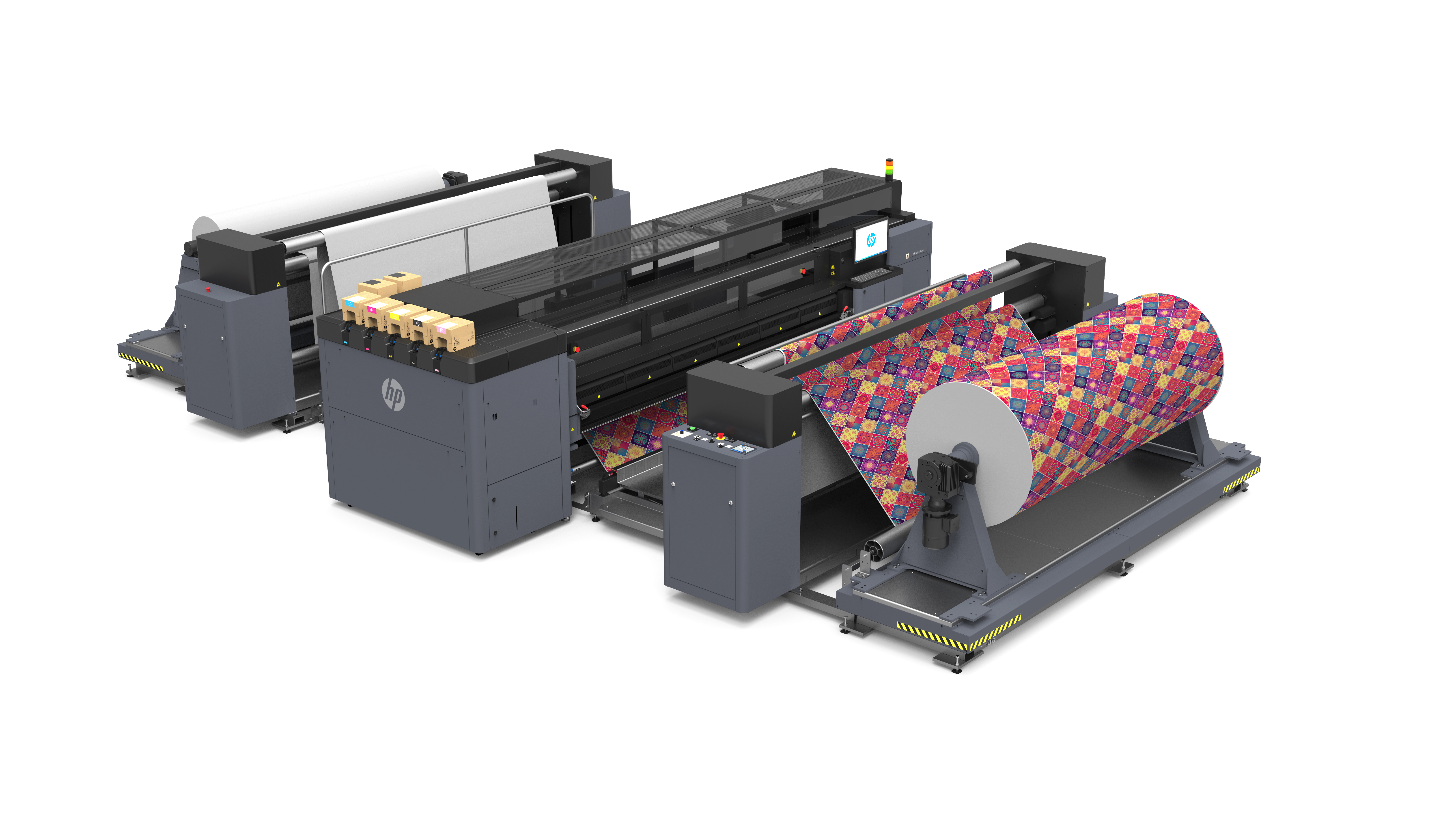 Meet the new member of the HP Latex 3000 series. The HP Latex 3800 Jumbo Roll Solution can handle rolls up to 1.2 tons and 1.2 meters external diameter, while getting the same great results that the HP Latex 3000 series are known for.
These enhanced capabilities make it suitable for environments with the need of working with giant rolls.
A great example is décor manufacturers. If you are in this industry, this solution will help you drive incremental business growth. Move easily into digital printing, and move to the forefront of your industry. Expand your design portfolio, offer customization, reduce inventory with on-demand printing, and drive a better approach to sustainable printing with water-based HP Latex Inks.
For print service providers, working with jumbo rolls is a great way of boosting efficiency and lowering cost. Reduce the amount of times you need to load rolls and focus on printing. Additionally, benefit from savings per square meter by buying larger quantities of media.