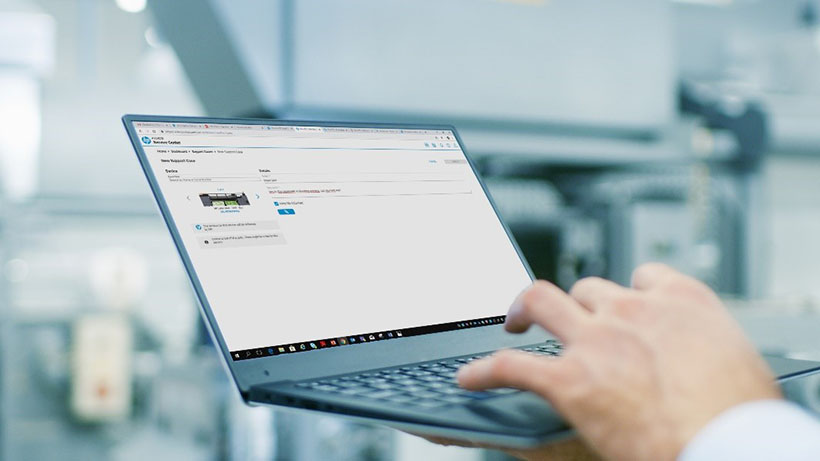 Striving for an efficient way to open and track your service cases to keep your printers always up and running?
Leave all these worries behind, thanks to the new HP PrintOS Service Center!
Our new solution gives you the Smart Service experience you need to always be on top of any problems incurred during your daily production.
Save time by easily and quickly opening new service cases through one portal.
Increase printer uptime and benefit from remote support, with fast troubleshooting to quickly plan for effective on-site interventions.
Directly communicate with your service provider, easily adding clarification notes to any opened case.
From now on, you'll be able to see and fully control the status of all your service cases from a single view, for quicker solutions to printer issues, and with updates that are accessible anytime, anywhere!

Service Center is a part of the HP PrintOS platform. Once you've registered to PrintOS, you can get started and enjoy the benefits of direct access.
Yes, it's as easy as that!
Select the printer you need to open a service case for and add all the case details. Click the Keep me Informed button to receive all service case updates.

Please note that this service is limited to printers under warranty or under a service contract, and is currently available for HP Latex 1500, 3X00 and R series printers.
So, what are you waiting for? Get started today!
If you're not yet using PrintOS, head over to the article on "How to Sign Up to PrintOS in 3 easy steps" to register your company and your HP Latex printers in no time.