As you know, backlits look great at night, but during the day when the light is switched off, images can look over-saturated and lose some of their visual impact. By printing double-sided, you will ensure optimal color saturation when both front-lit and back-lit.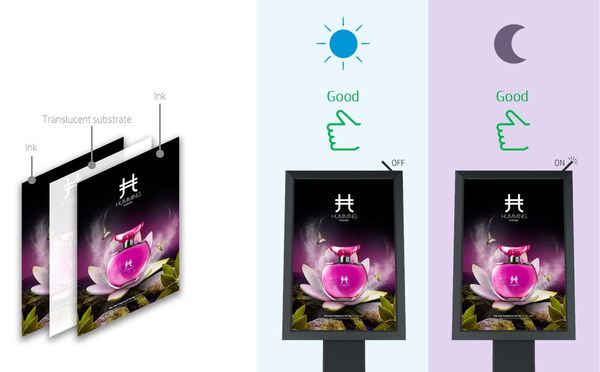 An automatic process
While printing the rear side, the image is adjusted at every pass without any manual interaction in a fully automatic process.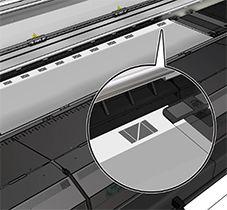 Registration accuracy
Print images with optimal Image Quality and sharp edges thanks to the automatic side-to-side registration of less than 2mm for the whole job. Double-sided printing is available with all 3.2m HP Latex printers.
What is included in the Double-Sided Day Night kit?
The kit is in fact a service-installed upgrade of the machine. The upgrade consists of a set of LED lights in the printer platen and a light sensor in the carriage – these are used to track and align the image on each side. The kit also includes output zone lighting (like the 3000 series) – frontlit and backlit – so that registration can be checked by theoperator.
DSDN kits are available for the HP Latex 1500 printer and the 3000 series as well.