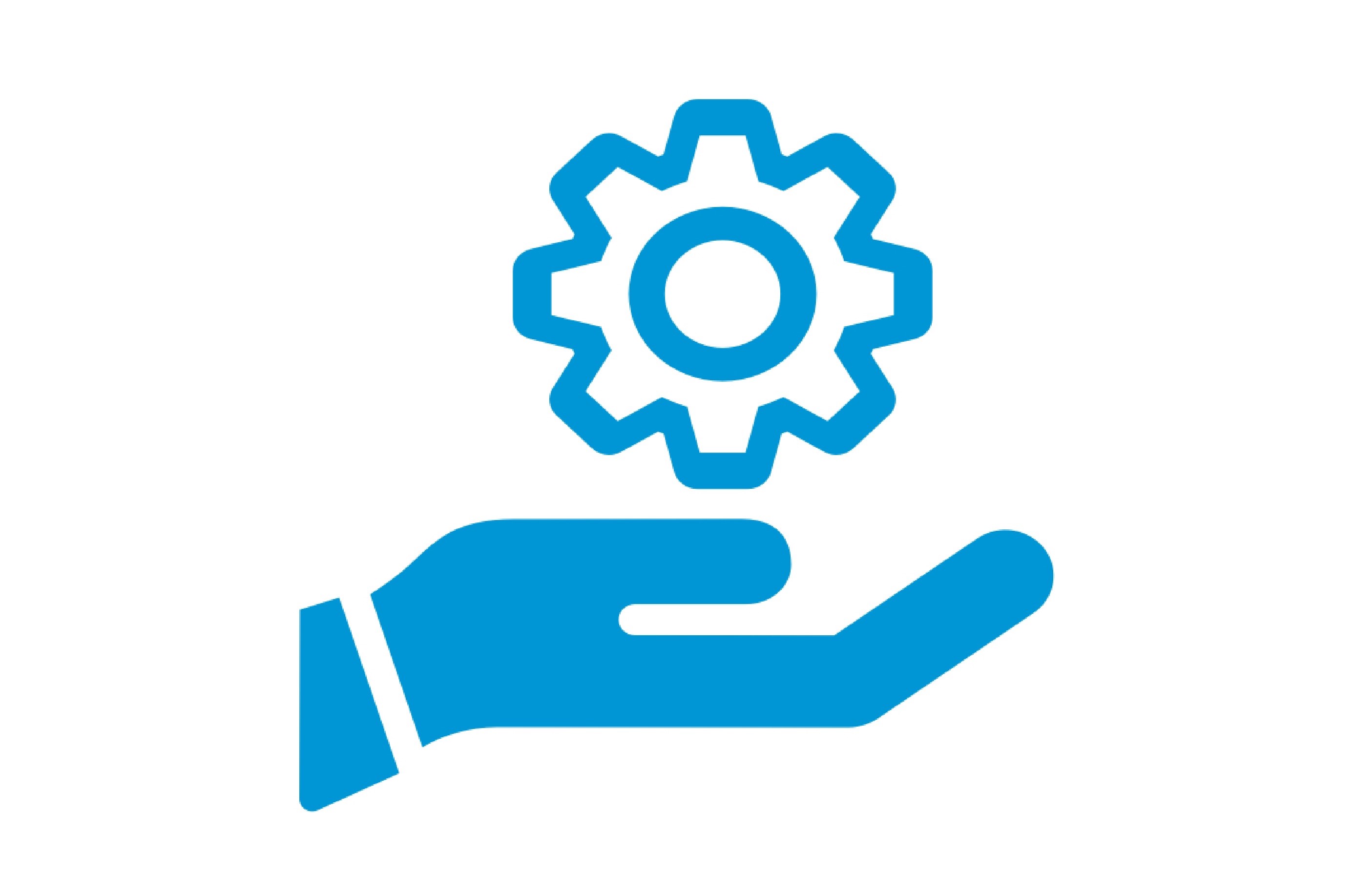 Concerned that your operators sometimes don't execute the right color routines after changing the printhead or loading new materials?
Struggling to meet tight deadlines and need to evenly balance your workload across all sites?
At HP, we know that maintaining control over all your print production operations becomes quite troublesome once you walk out the door…
But now you can forget all of these worries thanks to the new HP Configuration Center app in HP PrintOS!
Achieve near real-time visibility on your fleet color configuration status, giving you remote control over all your printers' substrate settings, across all your connected sites, all from one place!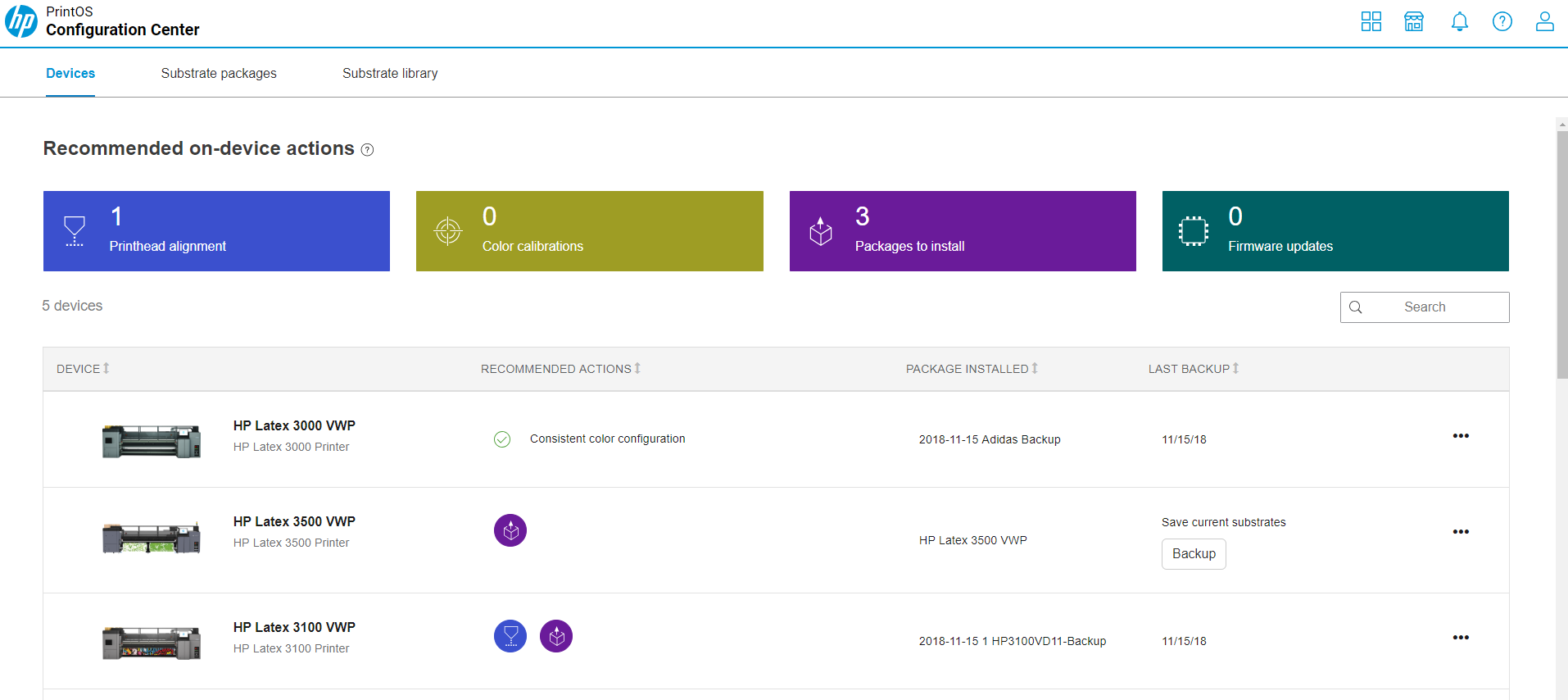 Find out in real time about Recommended On-Device Actions in your fleet like pending printhead alignments, color calibrations, substrate packages to install, and firmware updates, all with a fully interactive experience.
Just click or hover over for more details!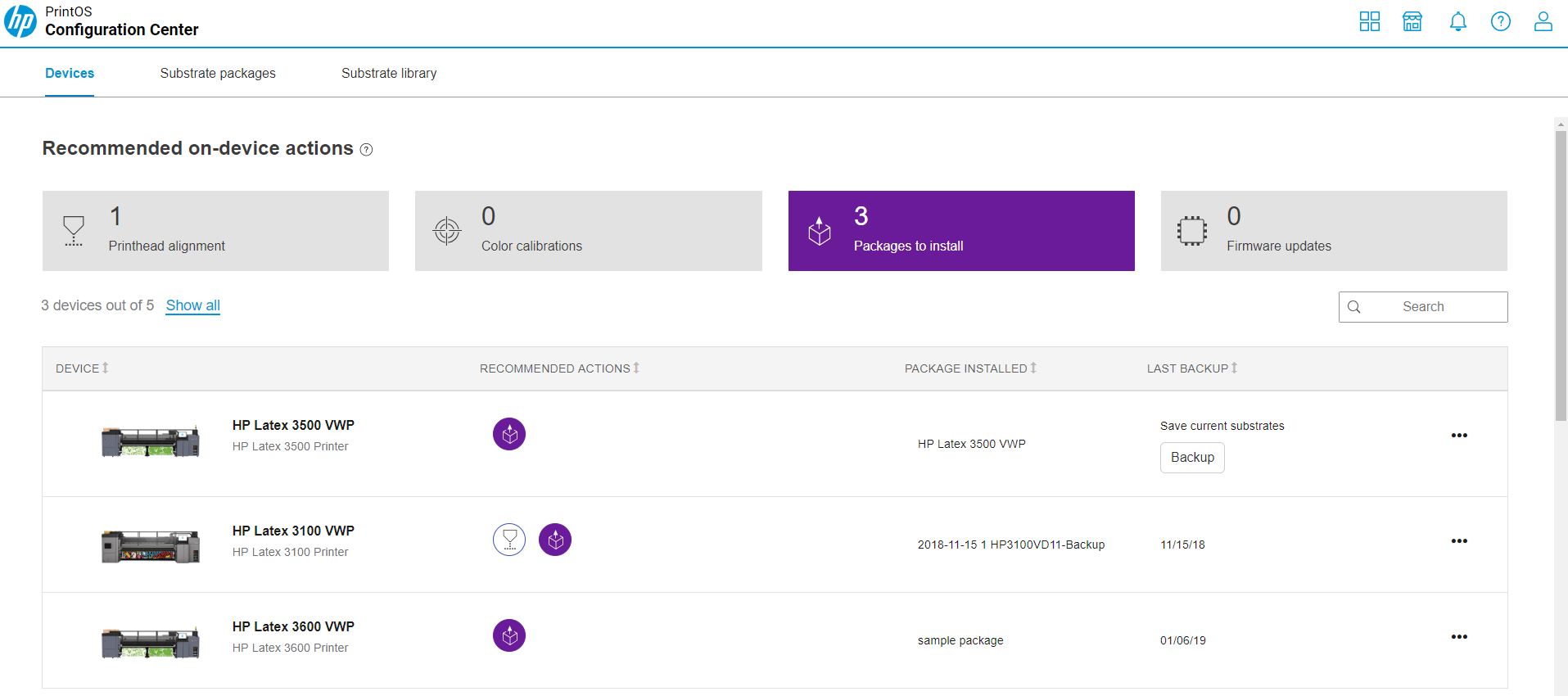 Through a quick and constant check that your operators are performing all necessary routines, you will get the actionable insights you need to significantly reduce the risk of color inconsistencies.
On top of that, with the Substrate Library view, you'll be able to access every possible substrate configuration for your device, all from one single place!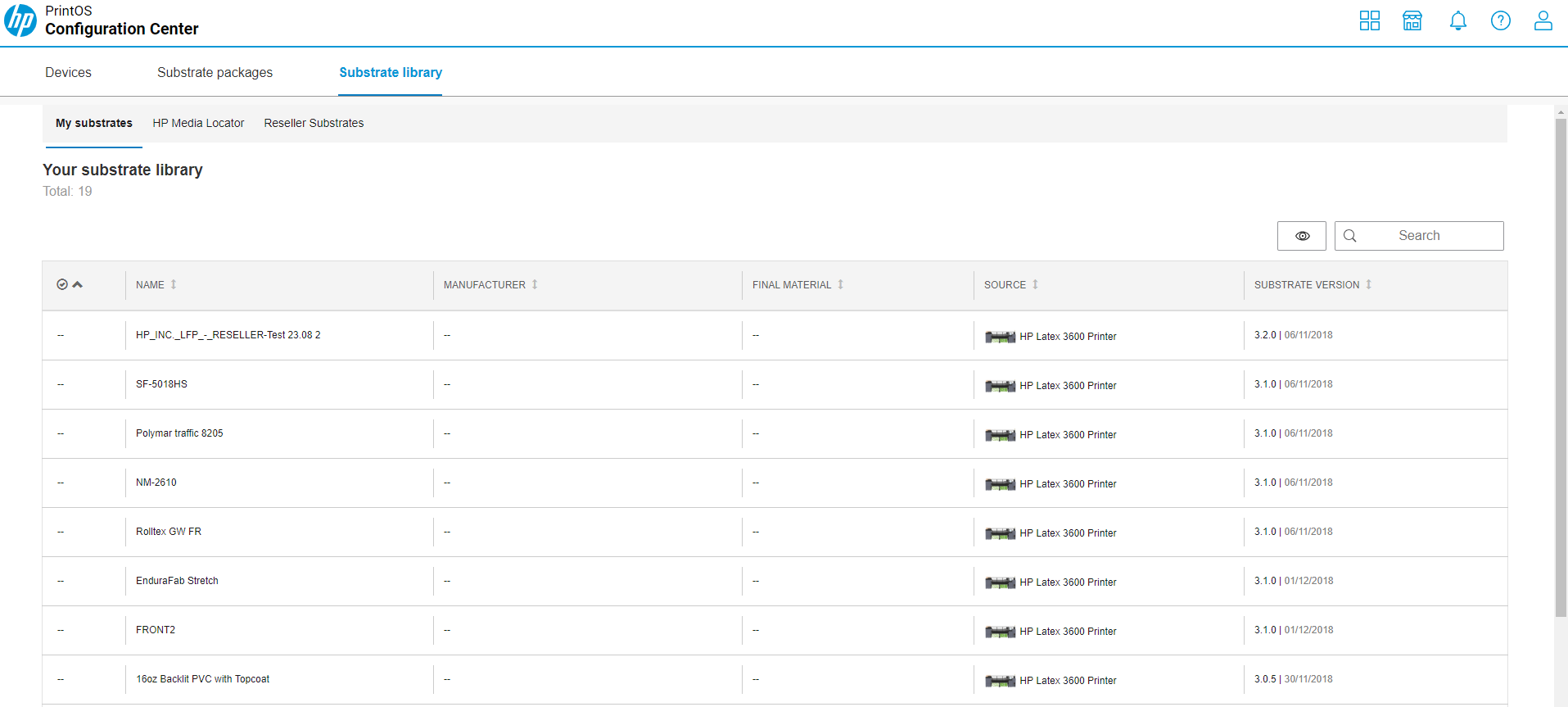 Identify at a glance:
My Substrates – All the substrates used/deployed to each of your devices
HP Media Locator – All the substrates provided by you by HP from HP's Media Locator
Reseller Substrates – All those substrates that your partner or reseller has shared with you
You'll be identifying which substrate best suits your needs in a matter of minutes.
Also, keep a constant check on all the substrates packages deployed to all your printers, across all sites.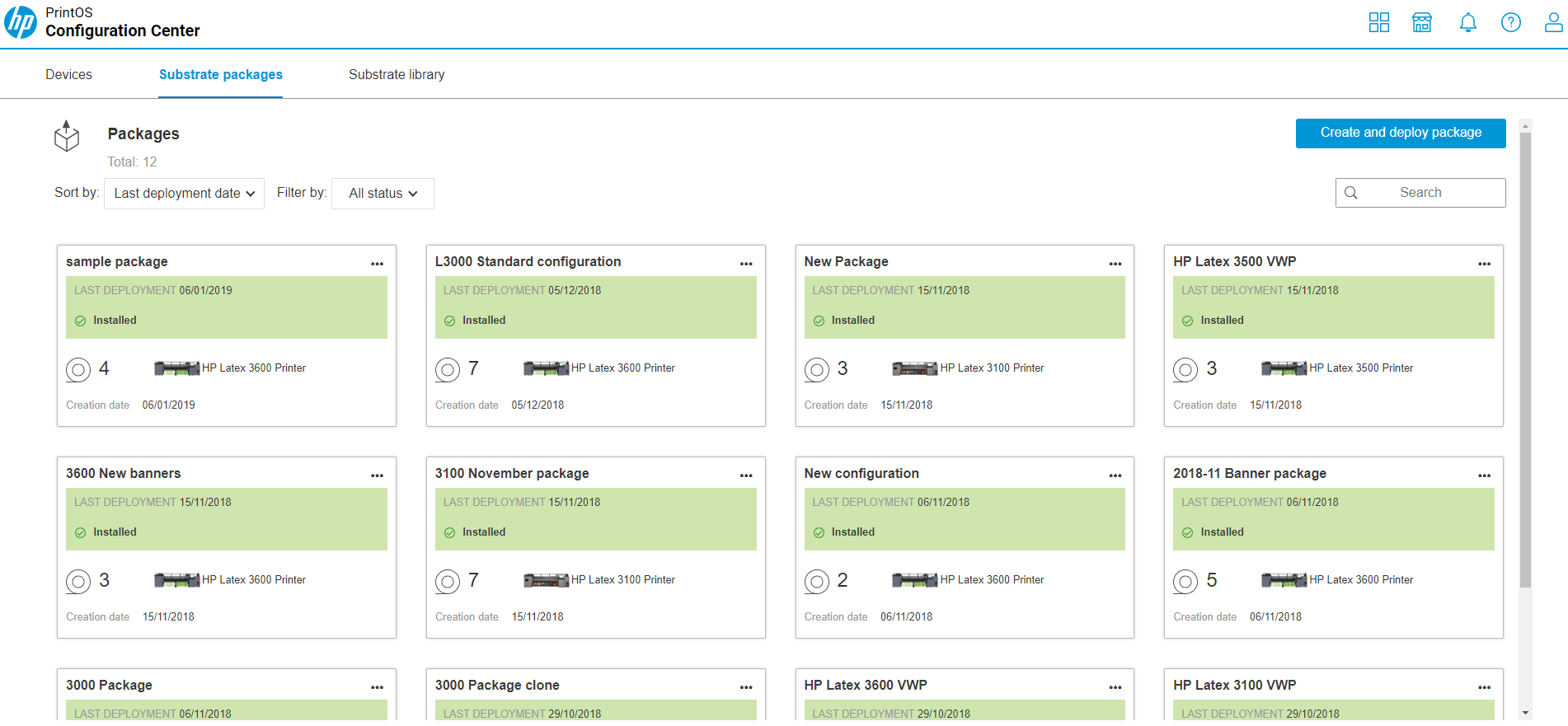 For each substrate package deployed, simply click on the package to see in detail to which device it was deployed to, and the substrates that are already included in it.

From now on you'll always be on top of any substrates deployed to all your connected devices, anytime and anywhere!
Want to know more how to deploy a new color configuration to your devices in just 3 easy steps?
Head over now to the article on Create & deploy substrate configurations in just 3 easy steps!
Are you thinking, this is great, but how can I save a certain substrate package?
Well, no worries, it's super easy.
Simply enter the single Device view to create an instant backup of the currently loaded substrate package and access it whenever you want!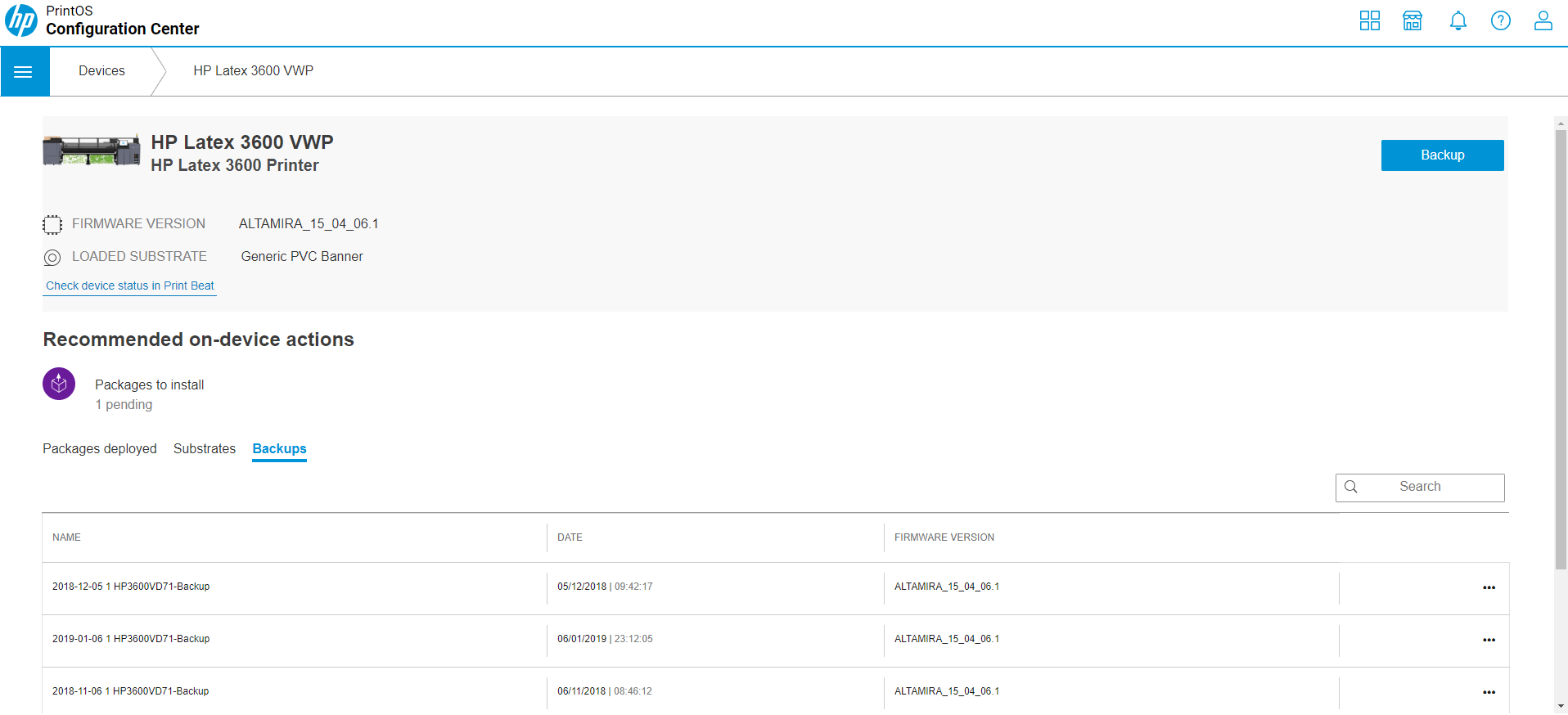 Simply click on "Backup" and insert a title for it, a backup will be immediately created under the Backups list so that you can never lose track of references to successfully completed jobs.
On top of that, gain a quick snapshot of all the device's configurations, such as a tailored list view of the past Packages Deployed to a specific printer, all the substrate profiles that have been deployed and installed, and the list of Back-Ups generated for it.
With the HP Configuration Center app, the possibilities for growth are endless!
Want to know how to get Configuration Center? It's a part of HP PrintOS, our cloud-based print production operating system. So, once you've registered to PrintOS, you can start using Configuration Center. Yes, it's as easy as that!
HP Configuration Center is now available for all 1500 and 3X00 printers and will be available for 115, 3X0 and 3X5 in the near future.
To get the best possible experience from the Configuration Center make sure to have the latest firmware version updated for your HP Latex Printers:
So what are you waiting for? Join HP PrintOS now!
If you're not there yet, head over to the article on How to Sign Up to PrintOS in 3 easy steps to register your company and your HP Latex printers in no time.
HP
Keep Reinventing.