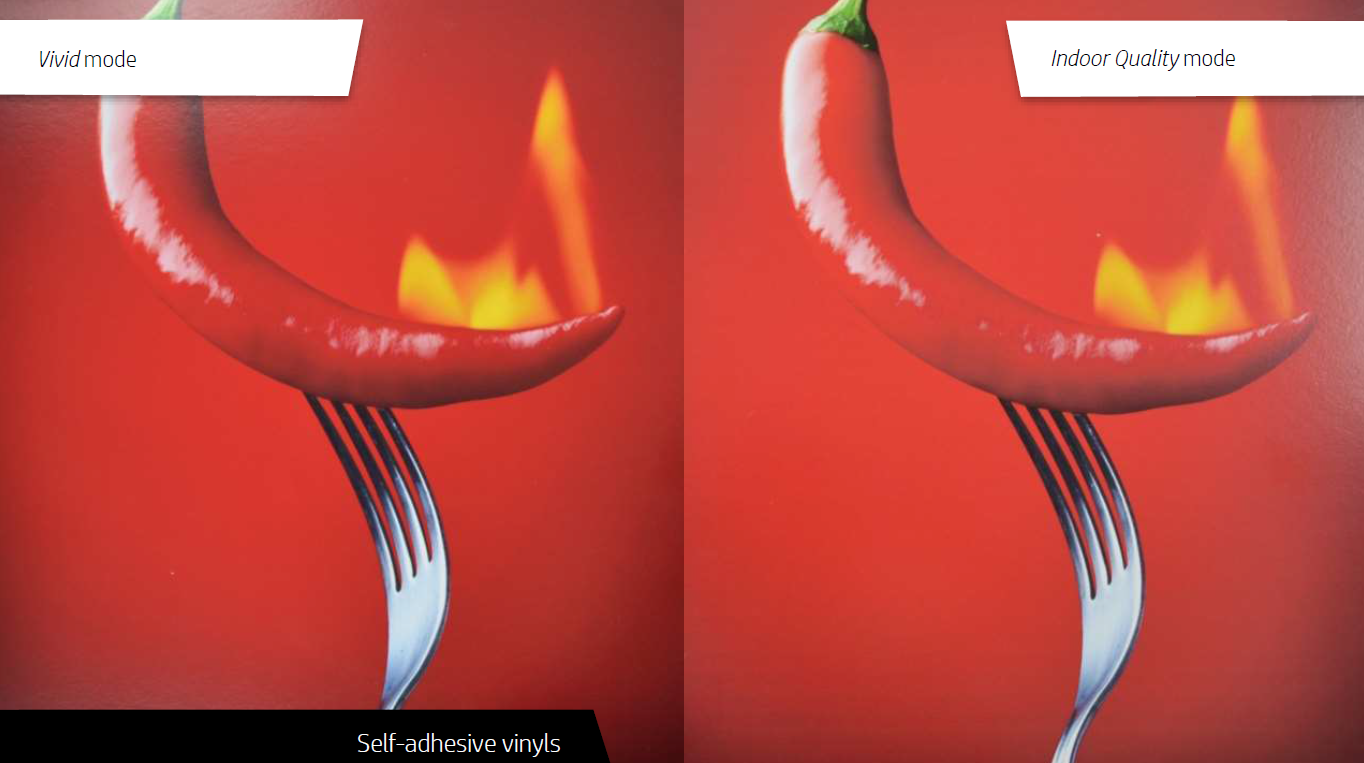 Setting new Color Calibration (CLC) references
There are some points where Color Calibration is recommended in order to maintain proper Color Management. One of these points is performing a Color Calibration when Print Heads are changed:
Perform a Color Calibration with brand new Print Heads: this will set up a Color Reference with fresh Print Heads that the unit will attend to maintain along the Print Head life minimizing Color output variations along Print Head minimum degradations due to usage.
Setting a Color Reference (i.e. performing a Color Calibration) with new Print Heads will optimize Color output intensity while Setting a Color Reference with Print Heads at its half-life will optimize Color Consistency performance
Setting RIP sliders in order to increase presence (%) of a given color
RIPs have the option to increase the presence of a given color by setting up the percentage of a given colour density. This way, setting a higher presence of Magenta will redefine the presence of each colour and increase the red levels.
This will not lead to print with more red in absolute values, but printing more magenta in comparison with other colors leading to more intense reds.